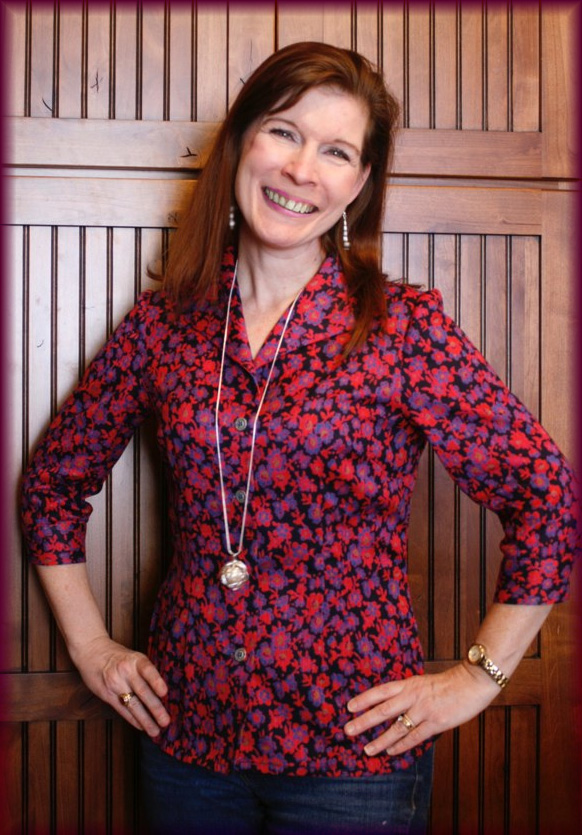 Hello my dearest darling. Isn't it a long time since I've spoken to you in one of my Newsletters? And that means it's a long time since I said thank you, girls, for your lovely letters, and for sharing your photos for so many other girls to see and enjoy.

I'm worried that you might find the Wendyhouse confusing, which one or two girls have said to me. Prim and I are grateful because now there's going to be a front-end shakedown on the website, like I explain with Letter 3 below. These changes will have to wait until there's time, but as you know the Petticoat Wendyhouse is in two parts: the welcome pages with information and orders you can choose to buy, then the much bigger Wendyhouse where you become a member at 12.00 dollars a month. One day soon you'll see the make-over all happen before your eyes.

Luckily we're now used to seeing a new issue of Prissy's-Sissies every month on the 15th, and Prim's set of ten new pics on the 1st of every month. Prissy is always in the orders - so not in the members's Wendyhouse - but all Prim's pics end up in there. You'll be pleased to know that in March we are bringing you Feminized In Frillies volume 10 - after a long wait.

Also coming soon will be two new rooms inside the Wendyhouse; the Jennnifer-Jayne Room for Prim's monthly picadays (he calls them this because he aims to complete a picture a day in readiness for the 1st of the month. Not always possible, unfortunately. There will also be the new Sophie Room for the 6 sets of Petticoat Discipline Corner pics and stories, and for a new development I think you'll like: a collection of Golden Prim. This room will include early Prim toons from the days before the Petticoat Wendyhouse website came into being. Would you believe it, the Helpless Adventures of Johnny stories preceded all of these. That story was Prim indulging his own desire for forced feminization before the days of computers and the internet. If you want to know what tickles Prim himself, read Johnny in the Wendyhouse Tiffany Room. But that's enough of forward planning, my darling. You want to read what girls said to me, don't you, and to see the photos they have allowed me to share with you in my Newsletter. So let's start with these four nice photos sent to me by a wannabe powerless girl called Willy. Who knows? Maybe you want to be locked into leather pencil skirts too, like in these hobble skirt photos sent to me by Abbey.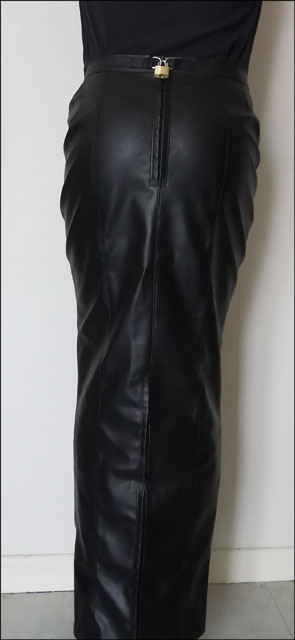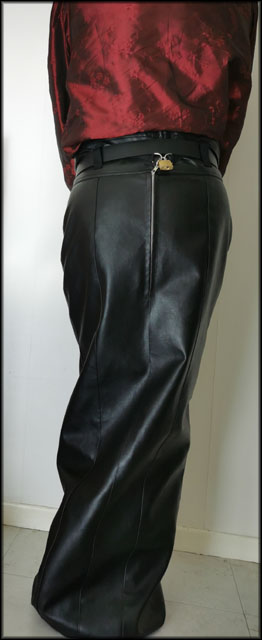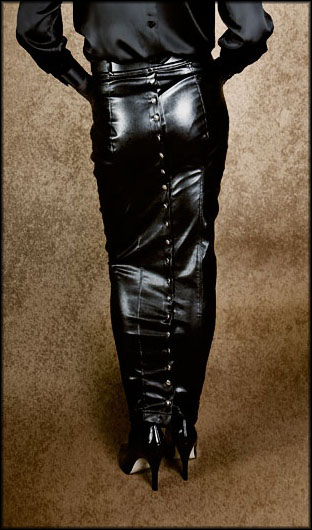 That should restrict you nicely while you sit beside me, darling. You need strict feminization and submissive obedience while you're with your Auntie. Now for some letters.
Letter 1 - Finding Adult Mags
Hello Aunty.
My name is Andy but really it should be Sissy Baby Cindy.
I remember when I was a boy I was always interested in my mum's clothes especially her underwear but it didn't go further than that. Then one day I came across an adult mag, I think it was callers Relate. In it was a story about a boy whose mother was having trouble controlling him, she told her mother about it and how it was upsetting her. Nanny said she had the answer to naughty boys but she must be given complete control over him, Mummy agreed. OK we will start Friday evening I need to sort some things out.
It worked out his punishment was going to be him dressed as a baby girl. In dress, bonnet, mittens, bootees and nappy with plastic knickers. I remember as they put his dress on he got excited which they both noticed and teased him terribly. Then when they put his knickers on he came inside them without touching his winky.
At this point I had my 1st ever orgasm and was ashamed. I kept going back to the story and made myself cum lots of times. I wanted someone to dress me like that, humiliate me, show me off and punish me. I had to find other sissy baby stories. I managed it finally finding a lovely mag called Sissys on Parade and wanked over it many times. I love the stories when the boy gets excited and can't help it.
I have dressed for a number of people and want to confess my sissy desires and be punished for it. Maybe there is a mummy who would like to chat with me. Please pass on my details. Also other sissies to chat with. I have a few stories you may like.
Best wishes Sissy Baby Cindy xxxxx
Hello Baby Cindy, how nice to receive your letter in my inbox. I love it when sissies write to tell me how they first got attracted to dressing, and where it went to from there. Prim tells me the RELATE magazine was a big influence in his own formation, giving him the same yearning that you felt for more stories and pictures. Many an orgasm, he tells me, over his sissy magazines.

One line in your letter particularly caught my eye: you say you want to confess your sissy desires and be punished for it. That feeling is at the heart of so many Prim stories, as you have probably realised. And I agree. While I love sissies to be sissy and ultra fem, I feel that they deserve to be punished too. Shall we say they deserve punishment for being extra weak as a male, and for yearning to be girly and to be dressed in women's lingerie and girls' frocks. I could easily put you over my own knee, Cindy, and slap your cheeks over and over with my bare hand for being more of a girl than a boy.

If you write your own stories, for your own pleasure, make them include what you like most, which might be, as you say, where the boy gets excited and can't help it. I think it's because on such occasions the sissy knows he deserves to be punished for erecting and ejaculating when women feminize him.

Oh yes please. Please send me your story - or stories. I'll do my best to find a place to publish them.

Love from Aunt Frocks x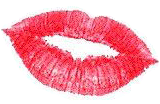 ---

Let's dip into the Rose Room, shall we, where eight new blossoms have added their feminine lustre to our dazzling collection of girls.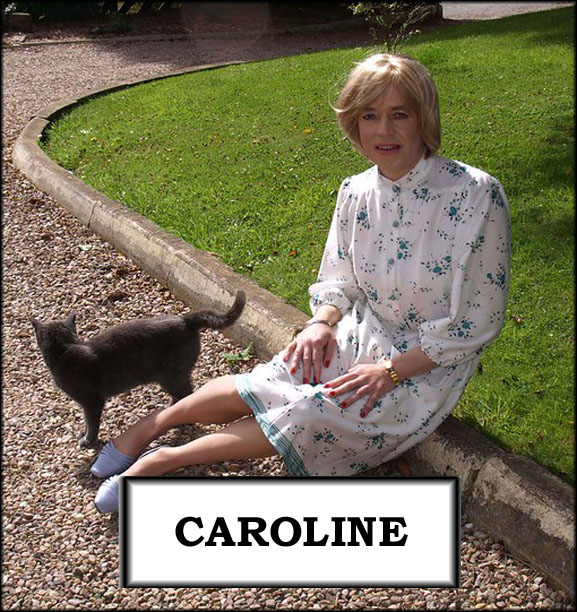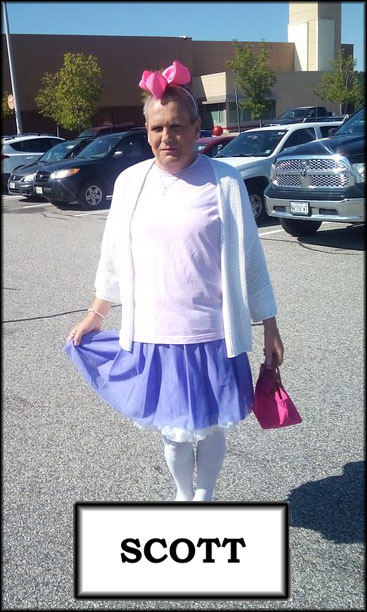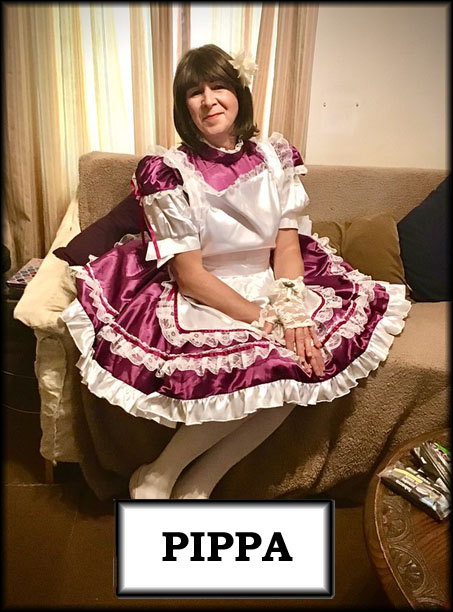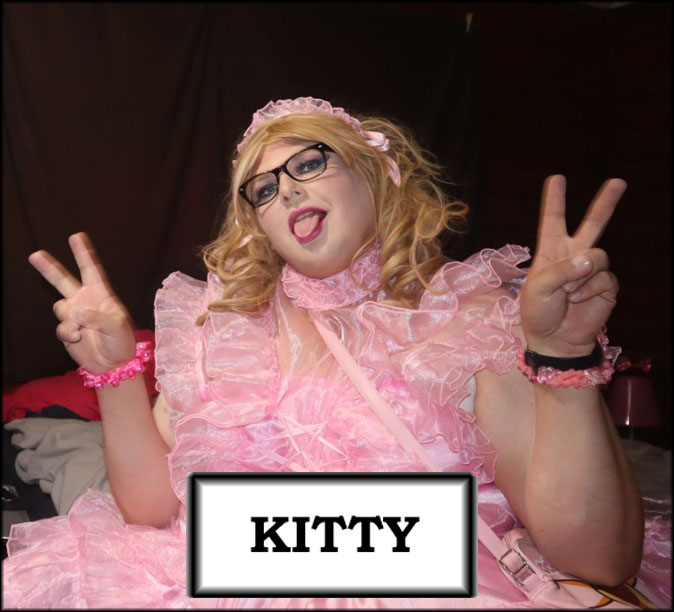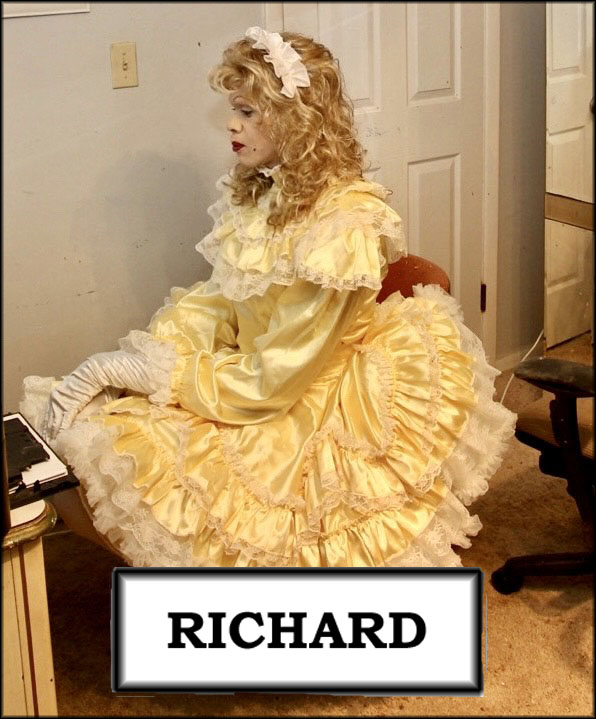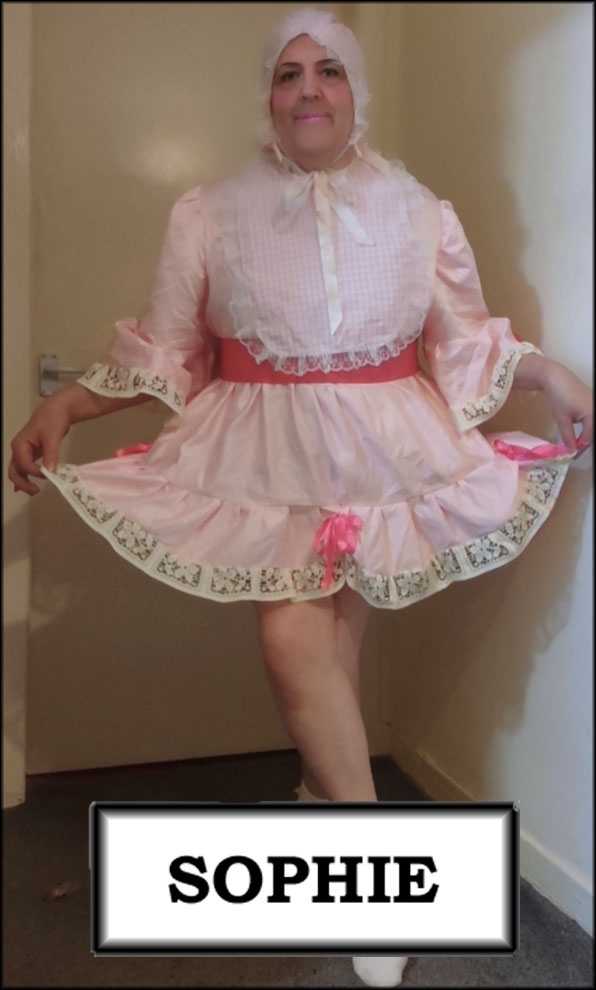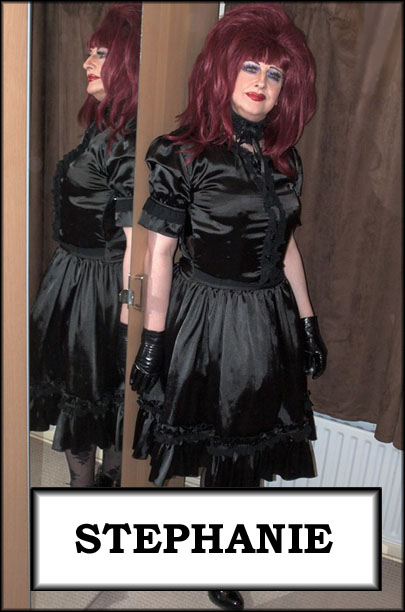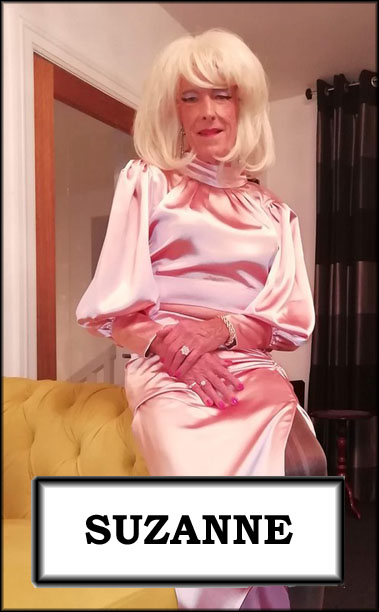 You can be in the Rose Room too, darling. All you have to do is mail and ask me.

Pippa is in the Lucy Lingerie Room too. Let's pop into her gallery, shall we?



Pippa in the Lucy Lingerie Room



---

Letter 2 - A Grateful Sissy

Most Dear and Revered Auntie Frock,

this sissy realizes that The Wendy House is a Business, and this sissy hopes that it is exceedingly profitable.

That said, this sissy has experienced so much "Gratification", if You will, from Prim and Prissy, and all the other contributors to The Wendy House, and of course from your putting it all together, that it is impossible to express this sissy's everlasting Joy and Gratitude derived from The Wendy House, in this pathetic little note.

This sissy is 73 years old, a widow for the last 10 years. Never had the chance to express this sissy's Femininity, let alone sissy-ness. This sissy's Wife/Mistress Dona was wonderfully supportive, in a pretty vanilla way, except when She was in a certain mind set: When She wanted absolute obedience and servitude!

And, of course, that was what this sissy wanted!!! This sissy got pegged and made to Worship her Mound of Venus, quite often. Again: Much desired and enjoyed. And, at those times when She was not as into this sissy's fetish, this sissy could always go to Prim's Petticoat Wendy House for the Thrills and Stimulation this sissy craved, and with Her blessing!

Now, this sissy is pretty much alone, and has to make do with the many and varied web sites that cater to sissies and adult babies/diaper lovers. A lot of masturbation, anal stimulation, and oral worship of larger and longer dildoes has been evolving due to continued frequenting of the various web sites that offer hypnosis/conditioning which caters to the sissy baby and sissy bimbo mind set.

And, this sissy lives as a Woman, 24/7. To be frank (should that be Francine? oh well) this sissy's financial state does not allow for a great deal of discretionary spending. Some oh-so-Feminine Clothes or Shoes now and then. Still trying to save enough to buy the Chastity Device this sissy so desires. So, whenever there is a bit of a bulge in the discretionary budget, one of the items near the top of the list is a subscription to Prim's Petticoat Wendy House. And that always raises this sissy's spirits to those ever so blissful erotic heights.

This sissy has rambled on much too long, and apologises for doing so. But, this sissy wanted You and Prim and Prissy and all the others at Prim's Petticoat Wendy House to know what a Pure Pleasure it is, and how much this sissy has reveled in that Pleasure, with each visit. It always brings this sissy "Up", if You will!

Most gratefully and sincerely, as always, Your obedient servant and ardent admirer, sissy riki sewell

Hello Sissy Riki my darling.

You have written me a lovely long letter, telling me about your most personal and valuable memories and feelings and the things that matter to you most. You say you are grateful (thank you sweetheart), but I am grateful to you for your kind thoughts. Of course Prim and I, and Prissy too who now publishes through the Wendyhouse, wish to thank you very much.

It's always rewarding when a partner is supportive of a sissy's sexual deviations. You can be proud of your wonderful wife for allowing you to satisfy your sexual needs. Thank you for your encouraging thoughts for the future of the Petticoat Wendyhouse. Prim and I will be doing all we can to provide for your needs and for girls like you. That is why we exist.

Much love and appreciation of your support, darling.

Aunt Frocks xxx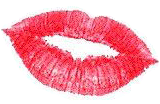 ---

Next we see Penelope showing us some of her fashions. It's gorgeous what good makeup and a naturally sweet smile can do for a girl.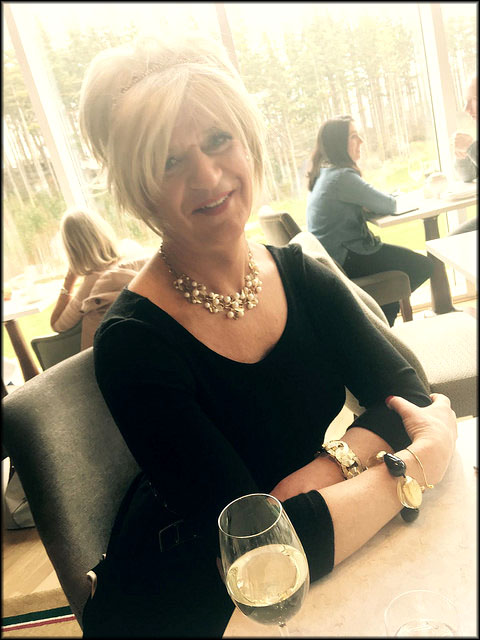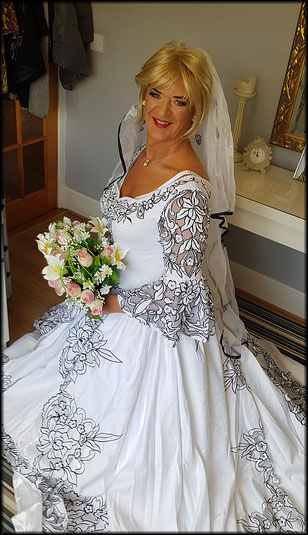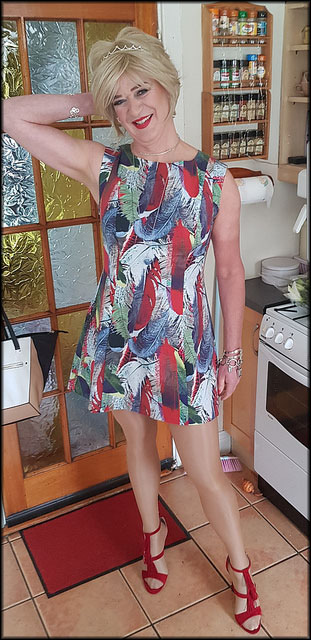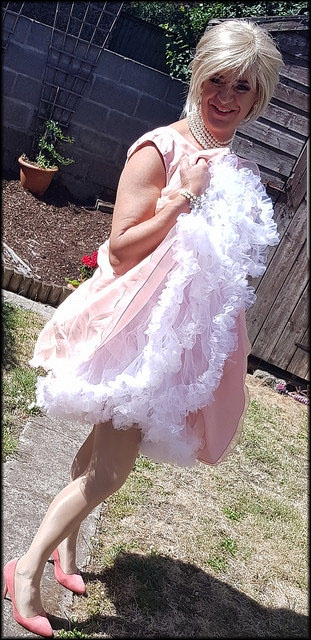 Thank you Penelope for sharing your photos with us, here and in the Rose Room.


---

Letter 3 - I don't understand how the Petticoat Wendyhouse works

Hi, I can't get in, trying to enter the Wendyhouse only reveals a spinning ball which times out. Yes my internet connection is fine, every other site is working great except this one, I paid for it last night.

http://www.primspetticoatwendyhouse.com/feminization.htm

Also I didn't realize I'd need to join 3 or 4 sites to see the images I was interested in but that seems to be the case. For now I'd at least like access to the site I paid for Thank you.


Hello Patrick.

You're right, access to the Verotel website is slow today, and now this. I can only suggest these steps:

-Make sure you are logging in in the right place: at the top of the Home Page choose Login here for the Wendyhouse (members)

-Be accurate with your codes

-there is always the possibility of turning off your device in case of a glitch, and turning on again to reset its performance.

-another step would be to clear the cache in your device. You can google how to do this: How to clear cache in Firefox, in Google, etc

Please try these and get back to me to say how it went.

Your other question was about having to pay more than once to see all the pics you want to. I take your point, but let me explain how the Wendyhouse is set up.

Imagine that this website is divided into two vertical columns, LEFT and RIGHT. In LEFT new issues by Prim or Prissy are launched, as in other similar sites, usually at 10.00 or 12.00 collars each. They cost according to how much work went into them, so any future issues of Prim's Petticoat Pansies would cost 17.50 USD because of a long time taken. Our costs are 12 or 10 dollars. If you looked on the ORDER PAGE, you would see that there are 35 of these in total.

If you were to buy them all it would set you back a daunting 385.00 US dollars.

But if we look at the RIGHT column of the Wendyhouse website, we have the Wendyhouse itself. This is what you join. Please bear in mind that you get EVERYTHING ON THIS SIDE for just 12.00 dollars. Okay, the 12.00 has to be repeated each month if you want to stay, but now let's see what issues are on this side. First, 39 issues of Prim's Petticoat Pansies @ 17.50 dollars. That would be 683 dollars so far. Then the Walt Wisconsin story in 8 issues, The Helpless Adventrues of Johnny in 4 issues and the Stepford Sissies in 3 issues raising the total to 833 dollars. There are additional attractions like the Rose Room and Lacy Room too, and my 39 Newsletters in the Emma Room. Add to these the Penelope Room, with 10 new Prim pics each month since January 2022. They would have cost 10.00 for each set of 10, so the 14 sets so far bring the value of membership up to 973.00 dollars. With the Penelope Room growing each month that will soon be a thousand dollars worth.

And you get it for 12 dollars.

That's just to put membership of the Wendyhouse into perspective. Buying separate issues or joining the Wendyhouse? It's a no-brainer. It explains why most girls LIVE in the Wendyhouse.

Some order issues can't be in the Wendyhouse, like the Feminized In Frillies series and Prissys Sissies, because the authorship is not just Prim's: they have to be kept separate. Also Prissy wants his work to stay as individual orders and not go into the Wendyhouse.

So unfortunately, although the Wendyhouse subscriber gets a lot for their paid month, they can't have all the Order issues which are popular but which run separately. There is an awful lot going on in the Prim's Petticoat Wendyhouse website.

I hope that helps.

Hugs from Prim x


---

Let me introduce you to Stephanie, who you'll recognise from our new faces in the Rose Room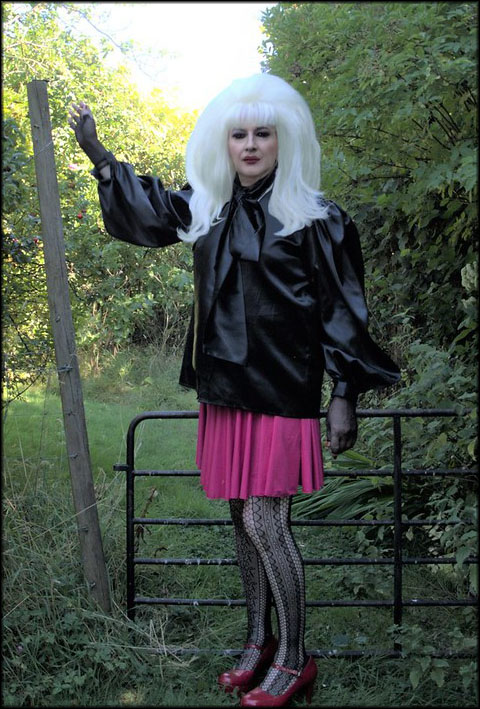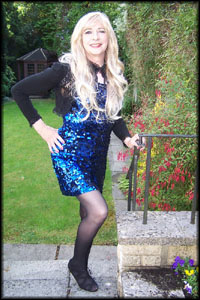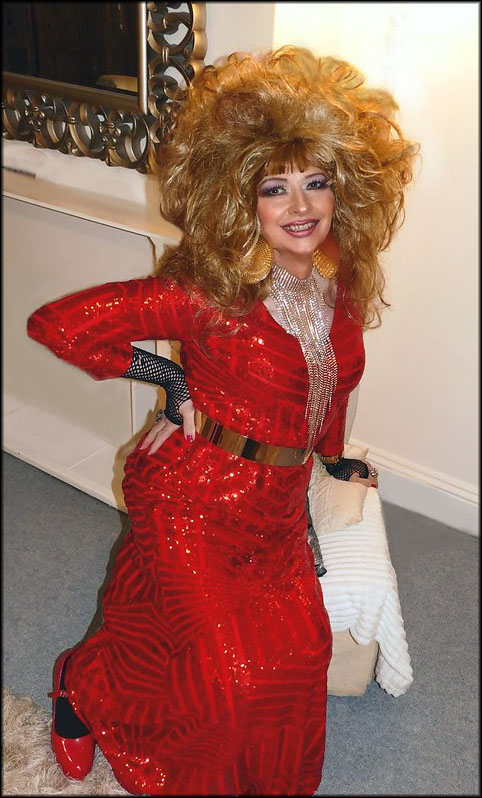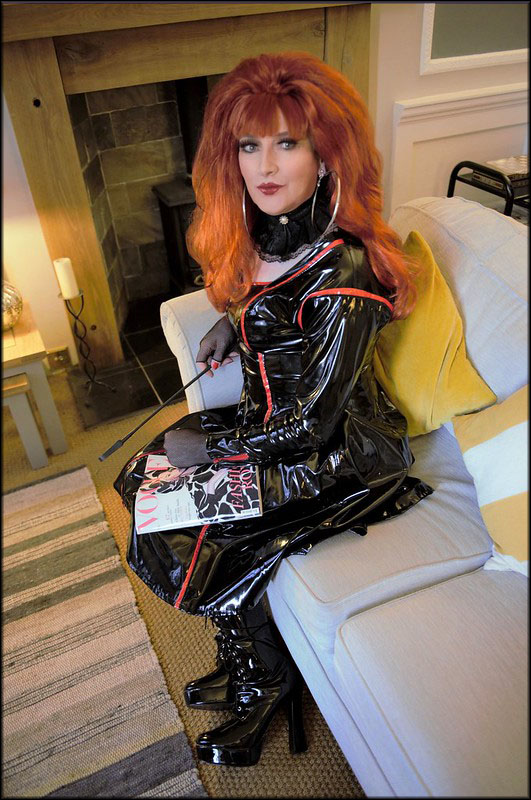 Classy, isn't she? Oozing with charm and confidence and soooo hot. You can see lots more of Stephanie on Flickr:



Stephanieprettylady



---

Letter 4 - I love what I find in the Wendyhouse

Hello, Auntie, Frocks,

There are so many wonderful things on Prim's Petticoat Wendyhouse I don't know where to start!! I love, love, love panties and diapees and milking and humiliation, and kissing other sissies what do you think?

Love always,

Sissy Angie ??????


Angie darling,

I can only say I feel for you as you read Prim's stories, because I know how you will be aching with those girly babyish pleasures you love so much.

I want to change your diaper myself, babykins, and put you into your lovely pink panties.

Then I would insert my loving Aunty fingers down the inside of your waist - and slowly bring about your baby milking while you sit in the lap of my dress.

Love from Aunt Frocks x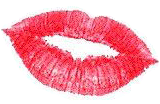 ---

Letter 5 --- I can't help sissy mincing when I enter the Wendyhouse

Dear Aunt Frocks

It was so wonderful to be featured in your last newsletter and I am so blushingly ashamed that your readers might have been amused at the pictures I sent of my utterly flouncy pansy frills. I'm so pleased you noticed my attention to prissy detail. I simply love everything about being a frillified pansykins and carefully choosing my outfits is such a special part of this. This sissykins has always enjoyed shopping for the most ridiculously over the top frills and accessories, and I am always trying to make my utter pansification go even further.

To answer your question, if I'm usually aching in my panty point when dressed in my prissy attire, I must embarrassingly admit this is so often true. All I can say is that usually, as soon as I am dressed in layers of silk, petticoats and satin, I instantly become limp wristed, unable to control my urge to prance or to speak without an effeminate lisp.

I must also confess that reading each update to the Wendyhouse is a thrilling yet sometimes rather helpless experience. I especially adore Prims depictions of pansies like me who understand that being conditioned to become weak and helpless in satin and silk is for their own good. Most often it takes several visits to the Wendyhouse to be able to read each story without ending up in a faint hearted predicament of mincing sissified embarrassment.

Even though this sissy naturally ends up wearing pink much of the time, I hope you might enjoy some pictures of my latest prissy outfit, a layered organza lilac prancing dress. I adore this colour and as always I make sure I am properly petticoated, girdled and secured in a traditional bra to put me properly in my sissified place.

Yours sincerely

Tinkerbelle xx


How lovely to receive your letter with such delightful photos, Tinkerbelle dear. My word, you must LOVE doing your sissy-frillly shopping, and then changing into your frillies and stepping into the Wendyhouse for sissy thrills. I know that Prim likes lilac as a truly effeminate colour for dresses and lingerie. Personally I like your ballet slippers tied with white satin ribbon. How could a sissy be more girly than that?

I expect you are saving up already for your next outfit. What a wonderful incentive you have if you can buy another dress as sweet as this one.

Love and a special hug from Aunt Frocks x

We all love a complete sissy, don't we? Like Tinkerbelle, for instance.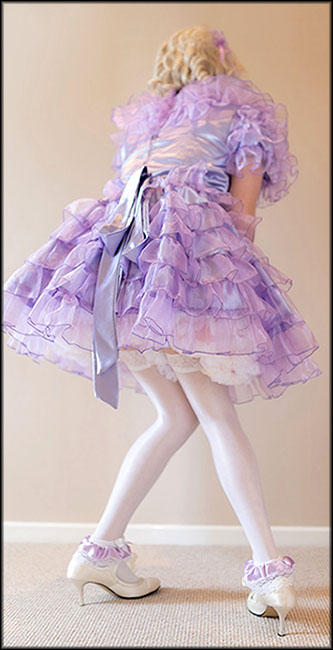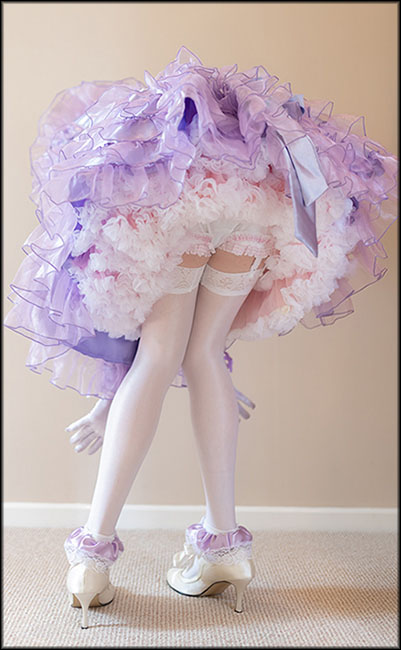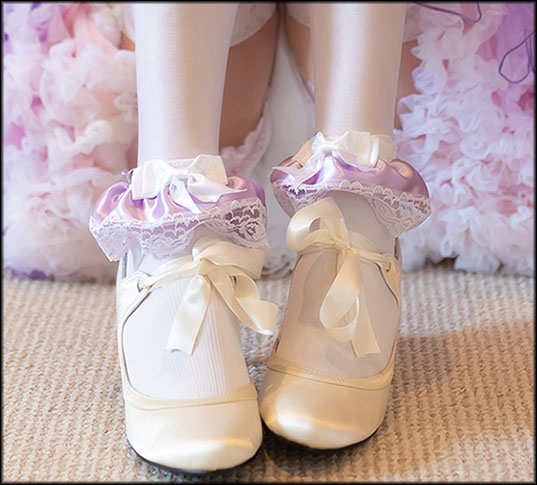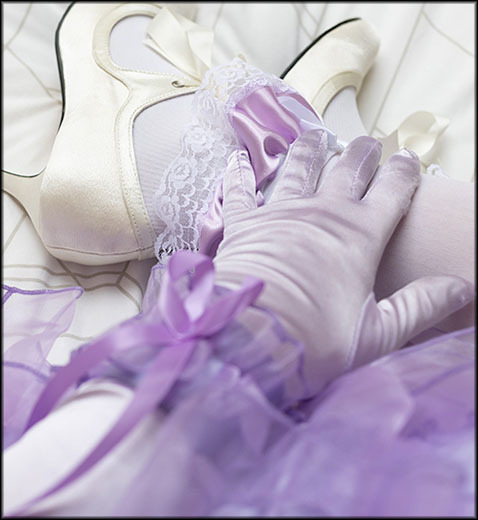 She's close to our hearts because she's so frilly and cutesy and girly.


---

Letter 5 - I've discovered Feminized In Frillies

Dear Aunty Frocks

I have recently discovered the Feminized in Frillies issues on your website and over the course of a few months have purchased 3 random issues. Issue 7, 9 and yesterday issue 2.

Loving the art and the stories in each of them and enjoying them so very much, I just had to write to you to let you know that issue 2 is my absolute favourite so far. So many stories of sissies being 'forced' to rub their clitties together and having to suck each other's cocks, just makes me feel all soft and squishy inside. I often fantasize about being put into compromising situations like that. I know it sounds ridiculous and pathetic but I get super jealous of the sissies in those stories and drawings.

Hugs and kisses

Suzie


Well you're a very clever sissy to have discovered the pleasures of Feminized In Frillies, my pet. It's always a good idea to click on the panels down the Home Page and go through the contents of the new issues. You can do this on the Order Page too, where there are contents behind every icon if you click on them.

I can see that you are a sweet sissy cock lover, Suzie. What a sissy sweetie you must be, feeling 'soft and squishy' when you see Prissy's pictures of sliding cocks and read Prim's description of how the sissies crumble like you do into pleasure-filled submission. Isn't it a lovely girly feeling?

Thank you for writing to me darling. I love to hear from sissy-girls and sissy-boys who want to tell me about what gives them pleasure.

Love and cuddles,

Aunt Frocks x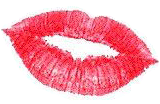 ---

It's always nice to see more photos of Little Annie. I think her captions say it all about her.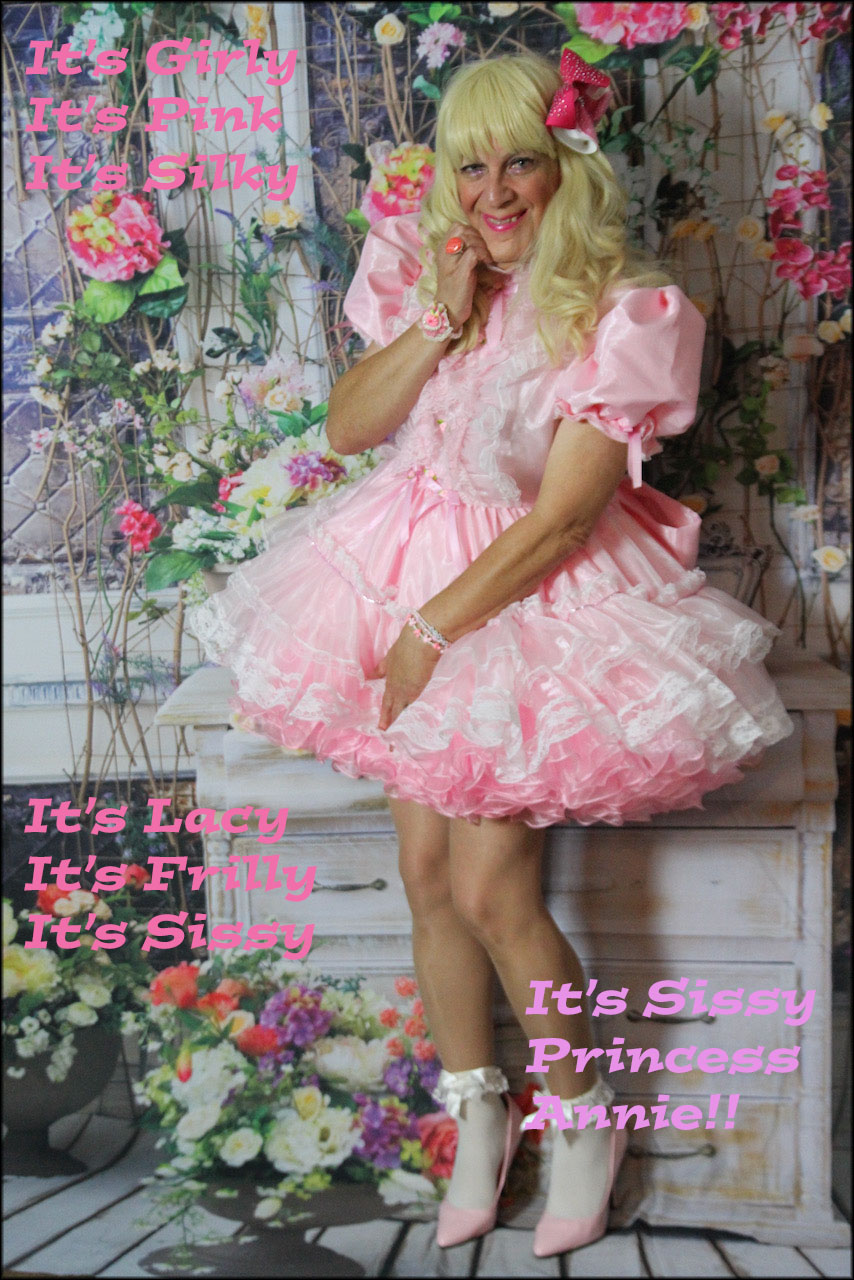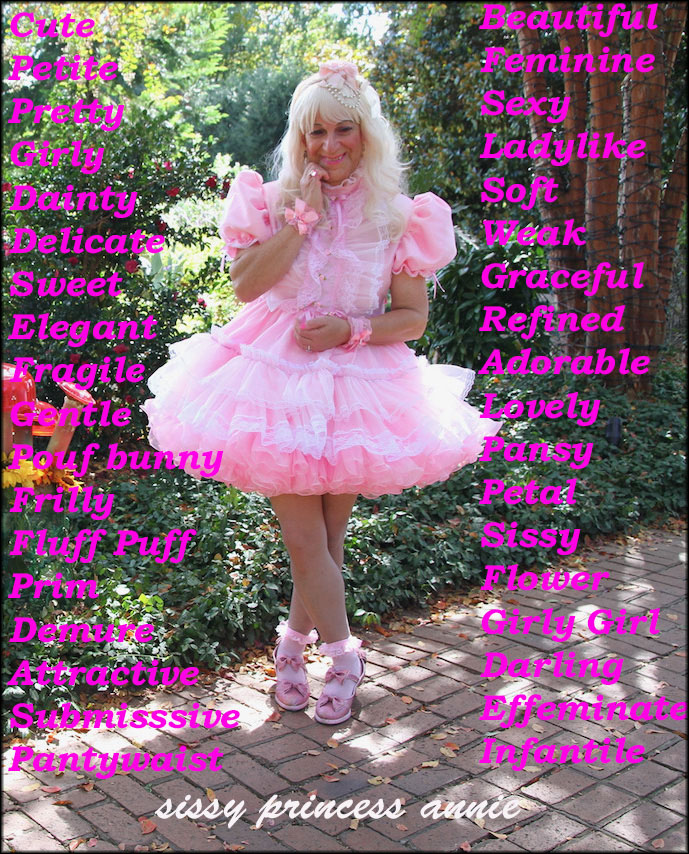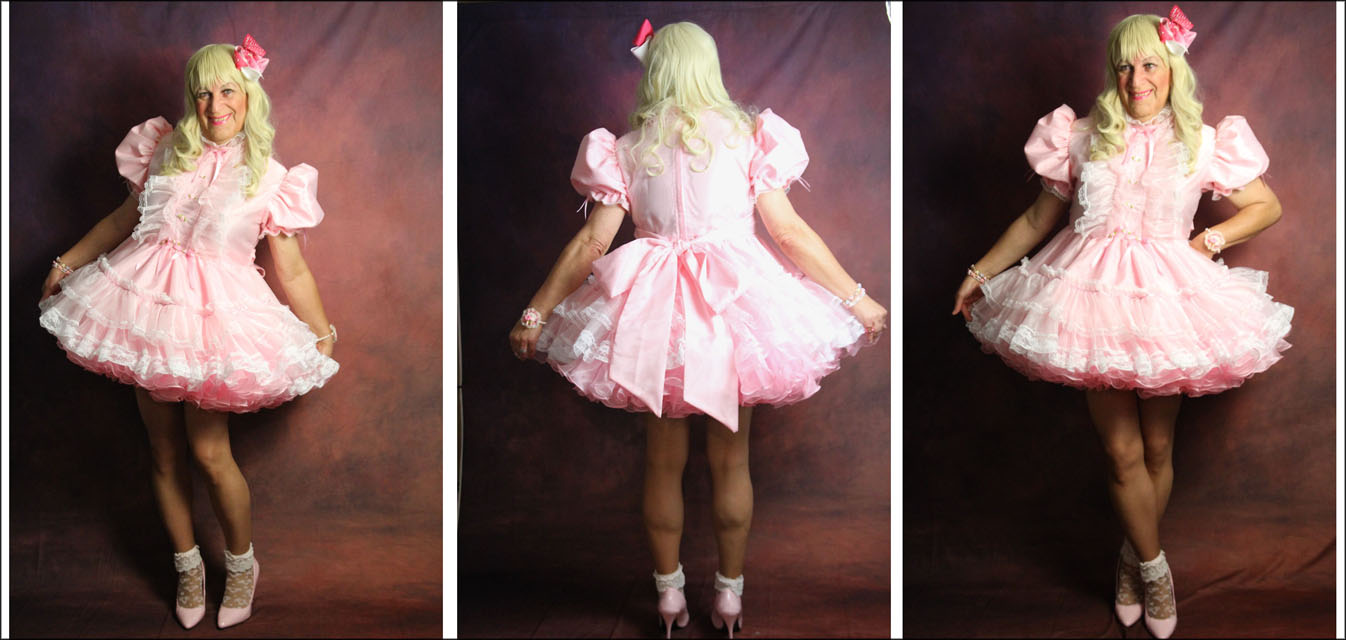 Isn't it nice to see a little girl being so femmy and sweet in her lovely frocks?


---

Letter 6 - Bridget tells us how it all began

Aunt Frocks,

Thank you thank you for continuing the hard work on your site. I try to support you by purchasing everything you offer. I'm a life-long sissy in love with lace, ruffles, petticoats extreme prissy dresses and the strict aunt look. Not into the baby stuff or extreme bondage but love the bisexuality of the site. Especially sissy-on-sissy sex. From experience when you have two cute sissies who go all out - the sex is amazing.

It all started when I was 4 yrs old and my speech therapist used to fondle me and had me touch her. While what she did was wrong to me, the lace from her under garments had a huge imprint on my sexual development. The first time I realized I wanted to dress was when I saw a woman in a satin night gown in a he-man cartoon. It took place when I was 5. I remember in 2nd grade when an aunty-like teacher used to wear this white high collar ruffle and lace blouse, gosh I wanted to wear that and would rub myself thinking about it.

I would fantasize about wearing women's garments which led ultimately to me starting to wear my mom's night gowns in my teen-age years. I would always have a few pieces of woman's clothing but it exploded for me after my mom passed away and I inherited her house about 2 hours away . I finally had a base where I could live a second life as a sissy away from my regular life. Like a vacation where I could be a sissy wearing 100 yard petticoats and the most girly frilly dresses ever worn. I would dress up, experiment with bisexuality and have a great time.

After my divorce a few years ago my life today is mostly sissy. Who knows I might go full time. Wherever life leads me. I feel lucky to be able to do this without people in my regular life knowing or judging me. My mom's house is in a very liberal town in upstate New York so I can sissy out every day. I feel lucky to find your site where all of us can come together and enjoy our fetish and enjoyment in dressing. I find it amazing when I discovered your Pinterest and how much our Pinterest boards are all the same.

Thanks so much

love Bridget


Hello again, Bridget my sweet. How lovely to hear from you and for you to let me into your photos. You are dramatically superb in your feminine fashions.

And thank you as well for opening up to me about your early dressing beginnings. I love to hear how girls became bewitched, and in some cases enslaved by those soft, tantalising silks and frills. I'm not surprised at all that you were captivated by Mommy's nightdresses. So many girls are.

Let me hug you close, Bridget darling.

Aunt Frocks xxx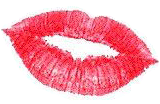 Bridget has sent me a link to her Pinterest account. If you aren't familiar with Pinterest, you'll be knocked out by this first view:



Bridget's boards at Pinterest



---

I've shared Tina's photos with you in my Newsletter before, so you recognise her as a class act.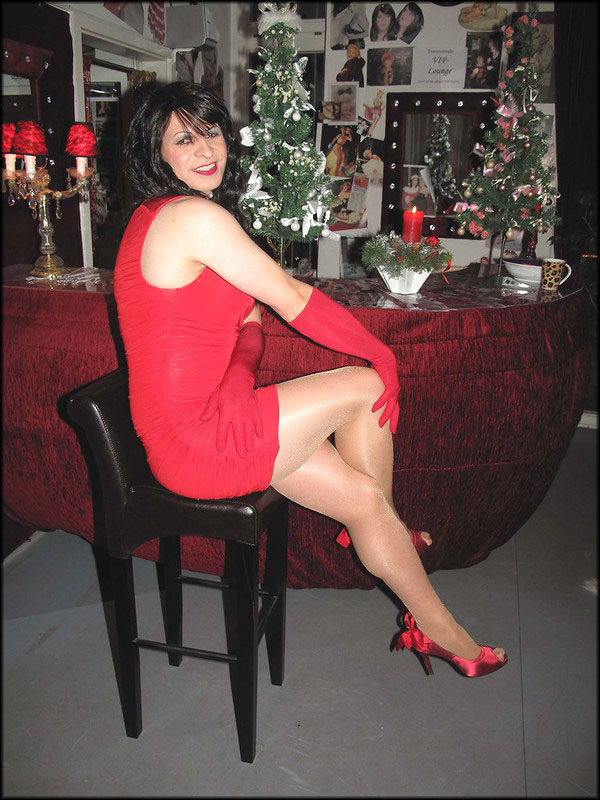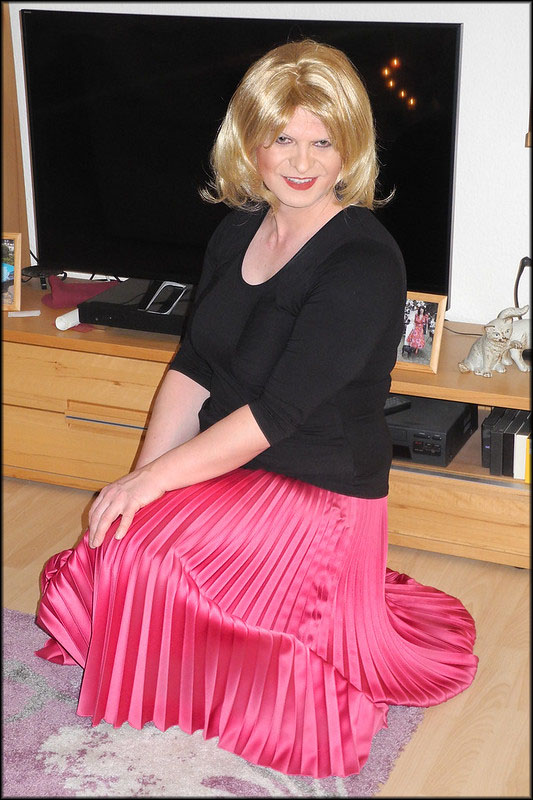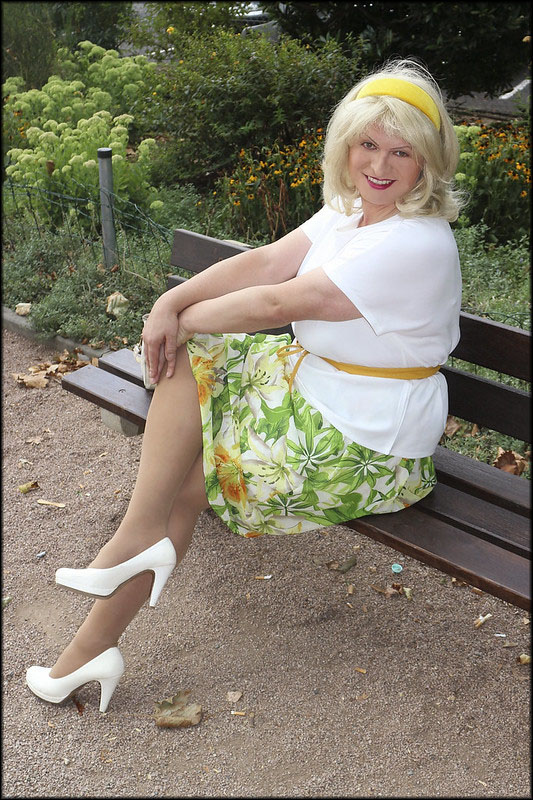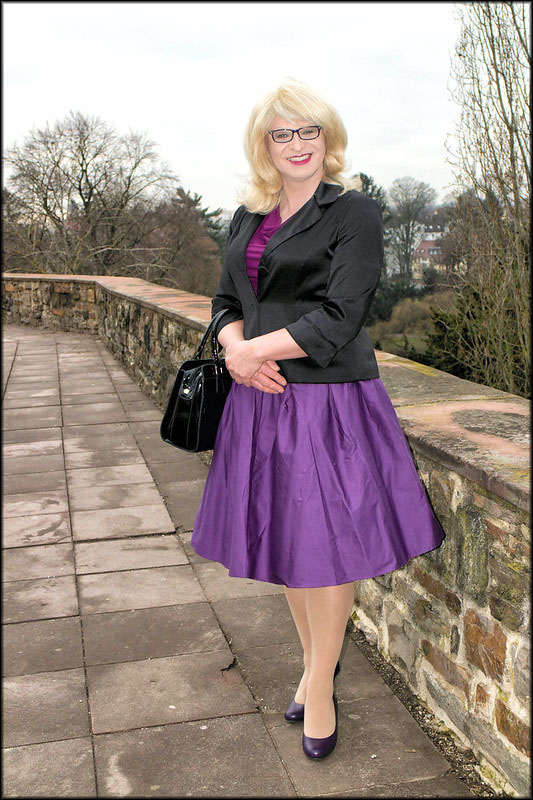 Smiles, composure, fashion sense and beautiful looks: she's got it all. You can see what I mean in her Flickr photostream here:



Tina Turtle on Flickr



---

Letter 7 --- Presents for Aunt Frocks

Dear Aunt Frocks,

Thank you for your advice on how to become a truly submissive sexless pansy. I am so enjoying not only Prim's new monthly pictures and stories, but also the wealth of pictures, stories and photos, all an education and delight for a sissy like me to better achieve the dream of complete feminization. I found if I sit and read the stories out aloud in my sissiest voice it makes sure that I don't rush to the end and take in the full extent of the sissy's humiliation and that of the dominance of the beautifully illustrated ladies be it wife, mother-in-law, auntie or friends of theirs.

I see that other people have submitted stories to you and thought this would focus my mind on my sissification as I don't have a Mummy or Auntie to push me down that path. There are so many stories that I have enjoyed, Tim and Richie at The Silky Nursery Center from PP18 onward being my current favourite and ultimate fantasy where two out of town boys are fascinated by the display of extra large baby wear in the window and advertising forced baby girl conversions. They go away but are drawn back by their excitement and curiosity only to be swept inside by a group of beautiful young ladies who feminize them with fiendish controlling ruffle bonnets to condition their minds and permanently turn them into helpless little baby girls. Their pleas for mercy and cries for help fall on deaf ears and worse still they have to helplessly witness each other's humiliation.

Although I'm no artist like Prim I thought it would be a challenge to write short stories, illustrated by photos of me, being guided through a series of events from serving as a maid to full sissification by the orders of stern mentors and other sissy maids. This includes nervous journeys outside to stress my predicament. I have attached the first chapter of such a story. The first of me, Poppy, being introduced to dresses and petticoats by his two aunties in his first steps to feminization. I am working towards further chapters if this is satisfactory.

Yours respectfully,

Sissy Maid Poppy xxx


Hello Jan dear (Poppy). How lovely to get your long letter, with a photo and story. Let me apologise for not replying until now because of other commitments.

Darling, I know from your Flick photostream what a sissy little sweetie you are, wearing the most effeminate of frilly girls' clothes and accessories. Let me take this chance to thank you for the lovely photos you have added to our Wendyhouse Flickr group at Thank You Mother-In-Law.



Link to Monica Satin group


I do like your pillory board to make sure your hands are kept out of the way for Mommy and your Aunties to feed you your bottles or undo your plastic pants and change your diapers.

I've read your story - with photos, oh how lovely - and it will fit very well alongside any Prim story. I'm repeating it from my last Newsletter, so as to include your second chapter today. It's delightful and I would definitely encourage you to write more chapters, as you plan to do. Just keep Baby thoroughly dressed and babyfied, with lots of sissy humiliations - that's what he needs, the pathetic little wimp.

Meanwhile I hope you are taking steps to becoming more dependent on dominant women, from age eighteen upwards. You must devote yourself to their service and their amusement: because that is all you are good for, a sissy like you.

Feel as frilly and as girly as you can in the Petticoat Wendyhouse, Jan dear.

Love from your Aunt Frocks xxx

We met Jan Poppy in my last Newsletter, but I was only able to show you the first part of her 2-part story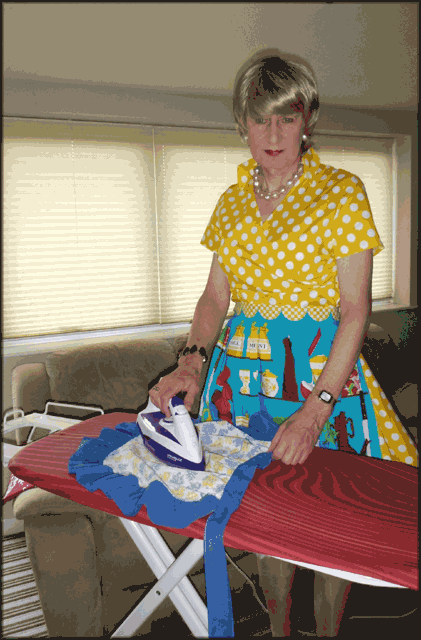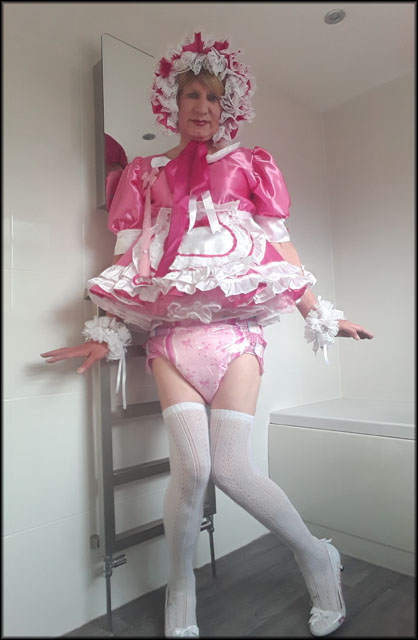 So here she is again, looking suitably submissive and sissified, to present the rest of her story to us at the bottom of my Newsletter. You're going to love it.


---

Letter 8 --- Please advise me on the best purchase

Dear Prim or Auntie

I joined the Wendyhouse on recurring and then decided to order the deeper humiliation type. I have now forgotten which pulication I ordered. Your help is requested

I love the stern mother in law stories and would love you to advise which is best for me perhaps you might put me down for the harshest and also babiest items. Do put me on your mailing list.

Yours sissy panties peter

Wendy Nicks


Hello Wendy. I love your name.

You did the right thing getting in touch with me for advice. There is no doubt your tastes and desires are best served by Wendyhouse membership at 12.00 dollars. For one thing, Prim's Petticoat Pansies #39 is already inside the Wendyhouse: you'll get it for nothing when you join. The same applies to ALL 38 other issues! You will get them all!

Not only that, you get all the other Prim stories in the Wendyhouse - lots of stories and pics. It's a very big resource, and since your tastes are so close to my own, which I can see from your Flickr account, I think you will love them all since I wrote and drew them all to meet my own demanding fetish desires: all very 'clothes' centred and based on subservience and surrender to dominant mature women. Babying is another top dream of mine, so there's lots of infantilism inside the Wendyhouse - adult baby stories are about 20 per cent of the total content. I try to tell as many people as possible about what's in the Wendyhouse, and what an impossibly good money's worth it is. I think the only thing that deters some fetish cds is that they don't want their bank account to show this monthly payment. No matter which order or subscription you make it shows as: 'vtsup.com*PRCDesigns'

So go for Join the Wendyhouse.

Hugs, and feel feminine.

Prim x


---

I like including Donna in my Newsletters. She combines cross-dressing skills with artistic invention, plus a generous dash of humour.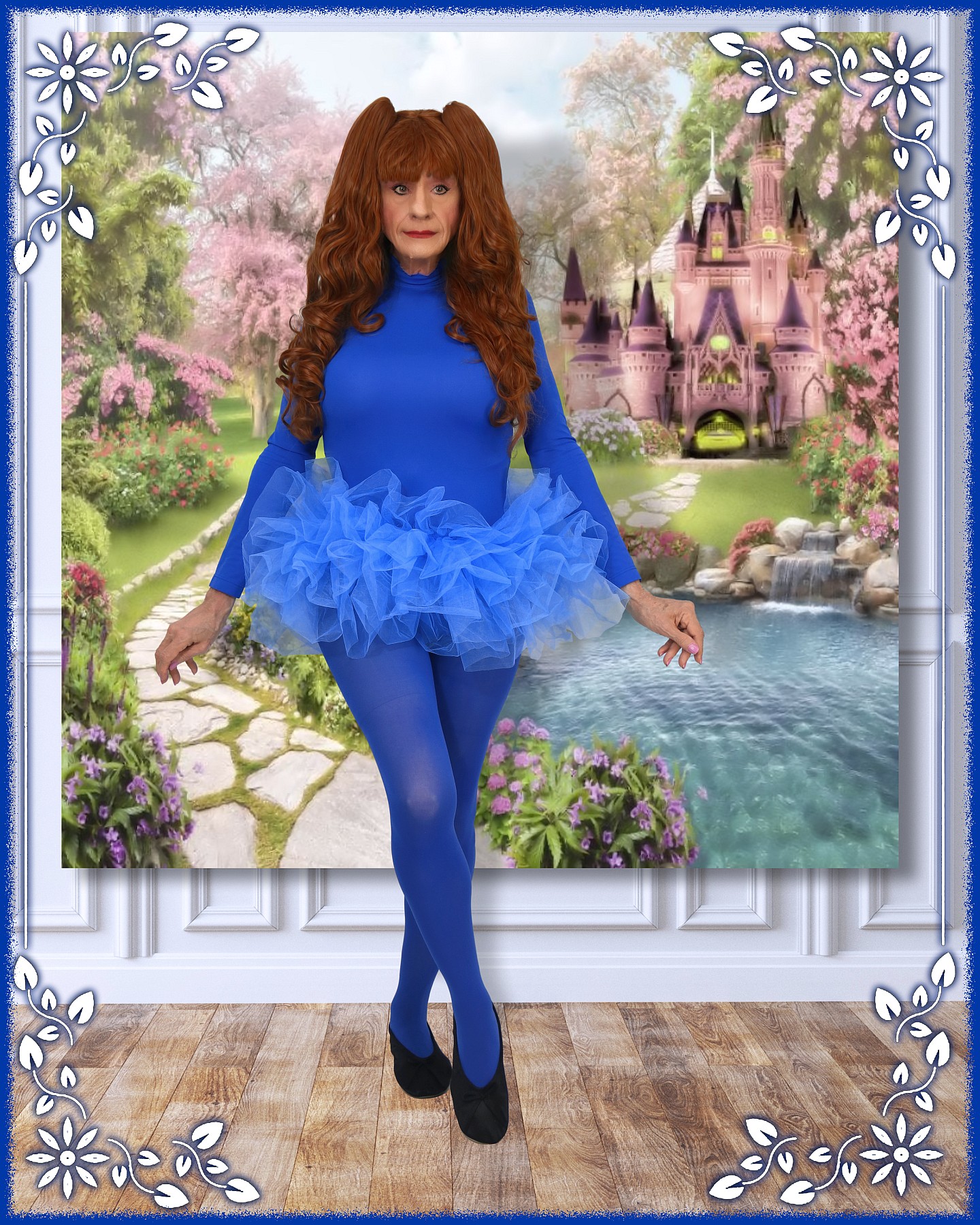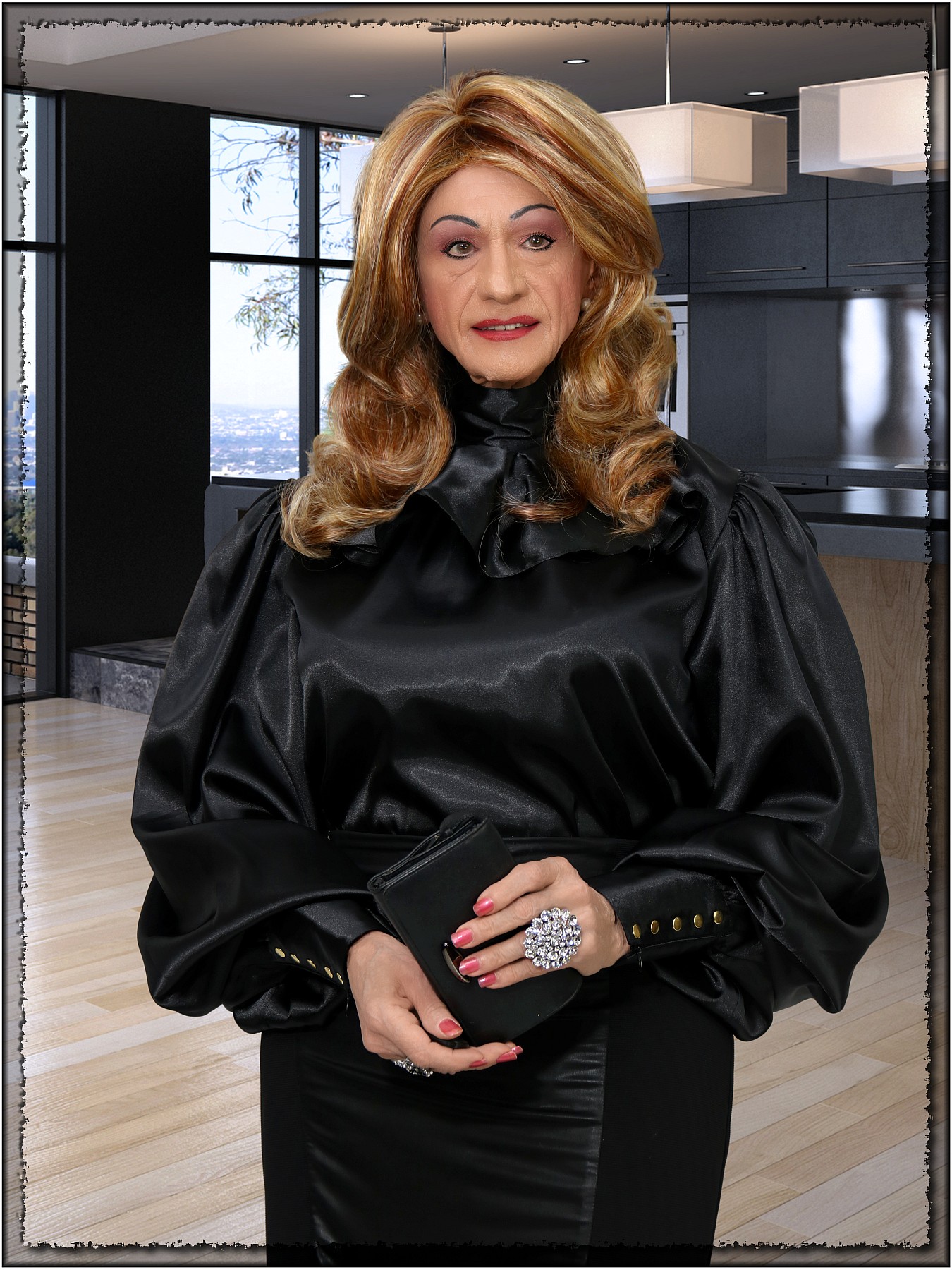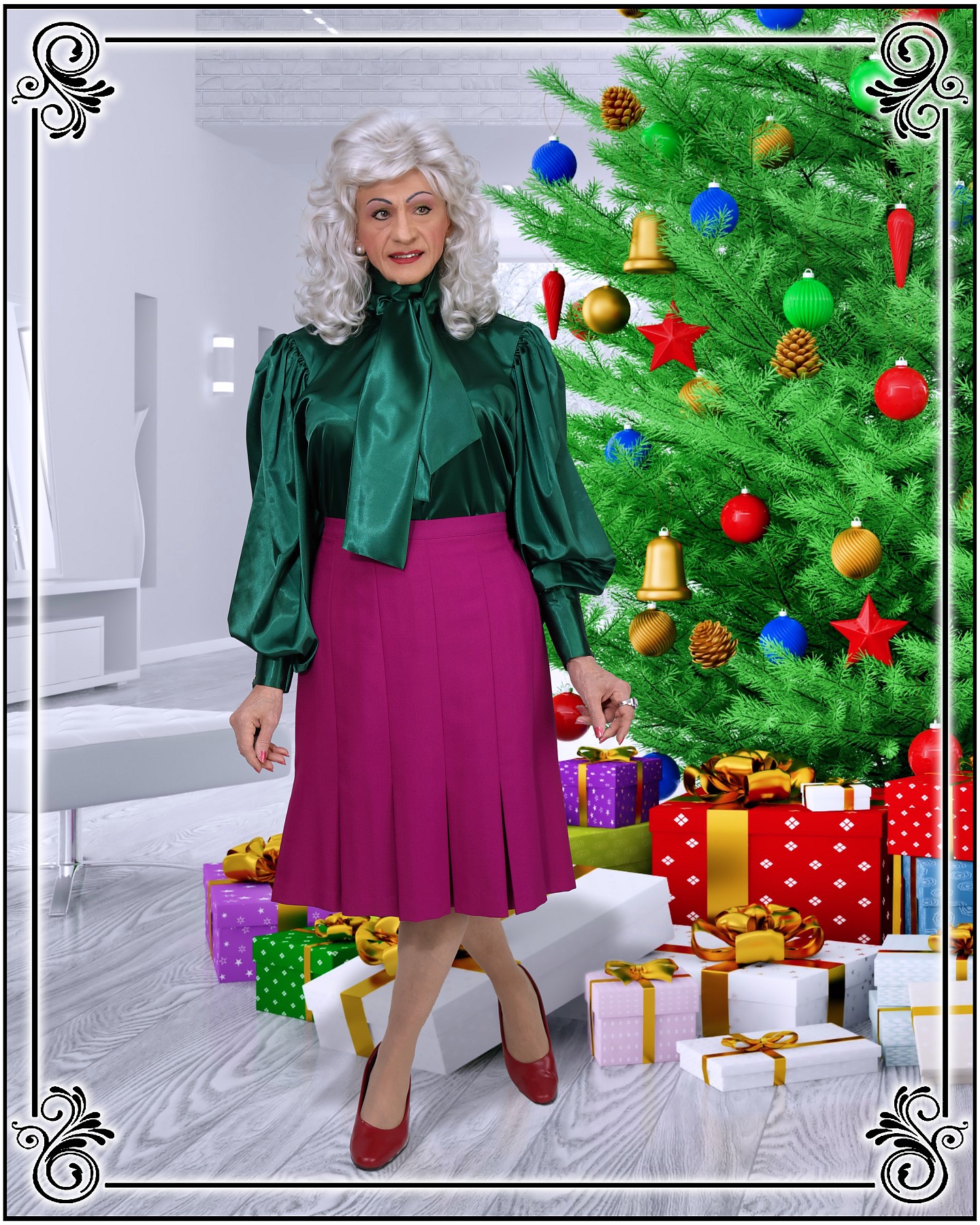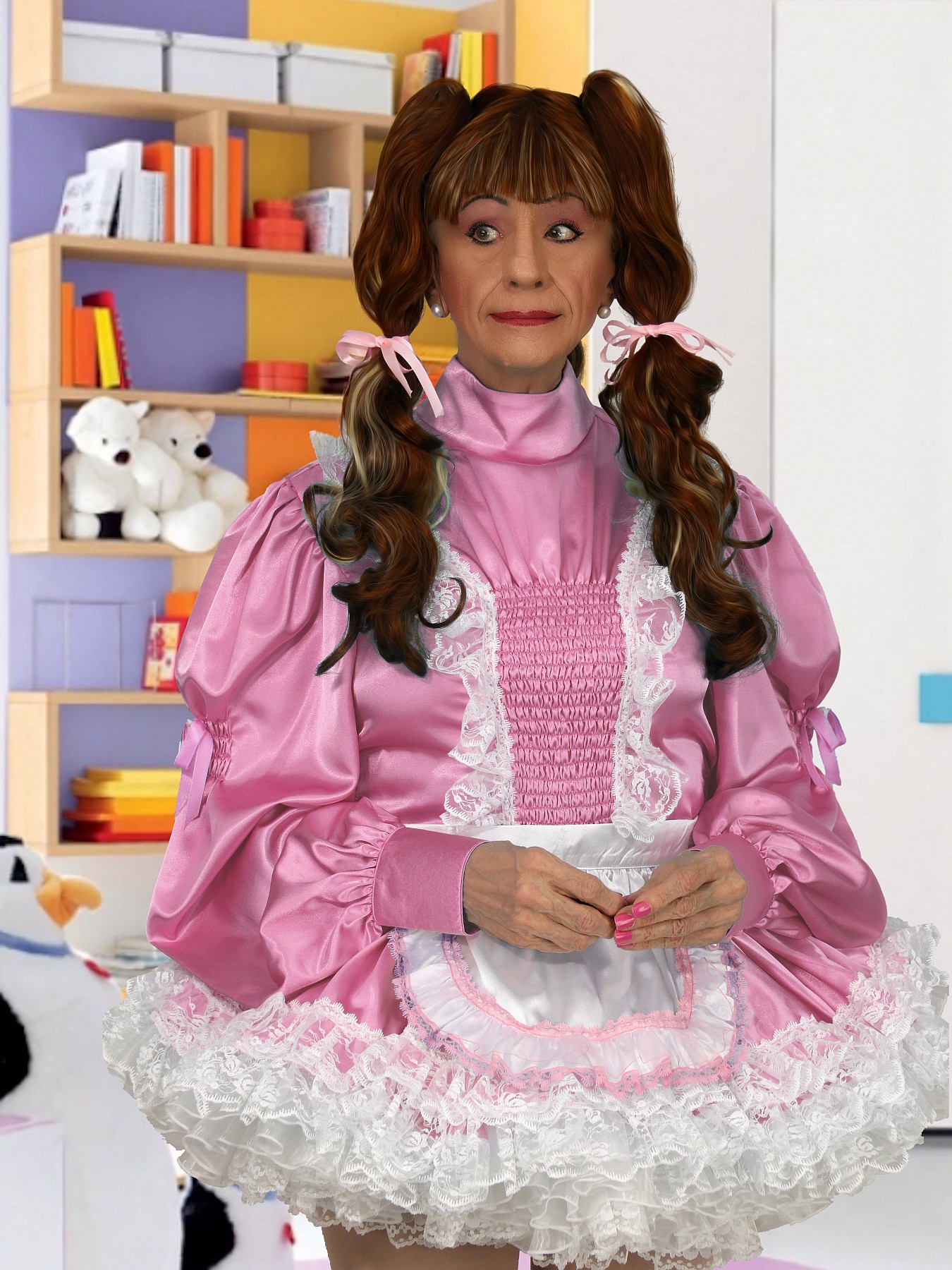 Do you get a sense of giggling going on as she poses for her pics? Woman, sissy or little girly-girl, she can carry them all off. Here's a link to her Flickr account:



Donna E Mobley



---

Letter 9 --- The Wendyhouse suits my need to be a maid to serve women

Dear Aunt Frocks

Thank you for your wonderful sissy website, and for encouraging your sissy followers to write to you for your newsletter. I have been a sissy since I started wearing my mother's panties and bras at age 14. Later on, I was lucky to have a girlfriend who bought me panties and who liked us both wearing lingerie in bed. I also found that I was very much a submissive, and craved being 'forced' to cross-dress by a dominant woman. Now, many years later, I have a strong fantasy of being the sissy-maid servant/slave to a powerful, glamorous woman, perhaps my step-mother or mother-in-law. I would spend each day doing menial chores, keeping her house clean and beautiful. In the evening my Mistress would punish and humiliate me for her enjoyment and that of her friends.

I love Prim's pictures and stories, and find them very exciting. What is most wonderful about them are the many and varied humiliations that the sissies are forced to undergo at the hands of their superior Mistresses. I am very envious of your nephew's creativity at inventing situations that lead inevitably to the sissy weeping tears of humiliation, while their devotion to silks and satins forces them to produce loads of sissy cream, and all the time displayed and fondled for an amused female audience.

Hugs and Kisses XXX

charlotte


Hello Charlotte my dear.

I loved your letter because it talks about yourself and your love of dressing. That's just what I like to hear. At 14, believe it or not, you came to cross-dressing quite late since many girls begin in childhood and can't leave Mummy's things alone. Where you differ from the norm and become very lucky is in finding a girlfriend who helps you to dress. You must have had some wonderful times together, both shopping and 'playing' in your lingerie. You may be interested top hear that Prim had the same luck: two different girls who gladly dressed him for sex-play.

Isn't it nice to mix your love of female clothes with your love of being around older women, or at least women who show themselves to be superior to you. You are FAR from being alone or unusual in loving being dominated - and then deliberately embarrassed by women who 'gang up' against you to subject you to humiliation. I'm sure you've realised that this is the subject of one Prim story after another in the Petticoat Wendyhouse. I appreciate the lovely things you say about how nice you feel when you are in there.

Darling, I'm afraid I have to say this, but it's because sissies like yourself are just so pathetic, and deeply inferior to all women. You need to recognise this, and learn your place by offering yourself in service and respect to your female superiors.

I suspect you will like that and become a good sissy maid.

Love from Aunt Frocks xxx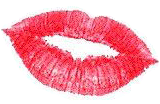 ---

We're grateful to Lauren too for sharing so many of her photos with us so that we can show them to you, darling.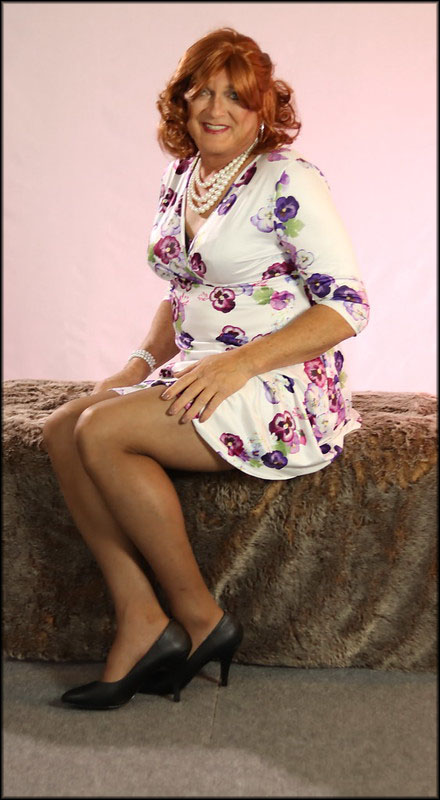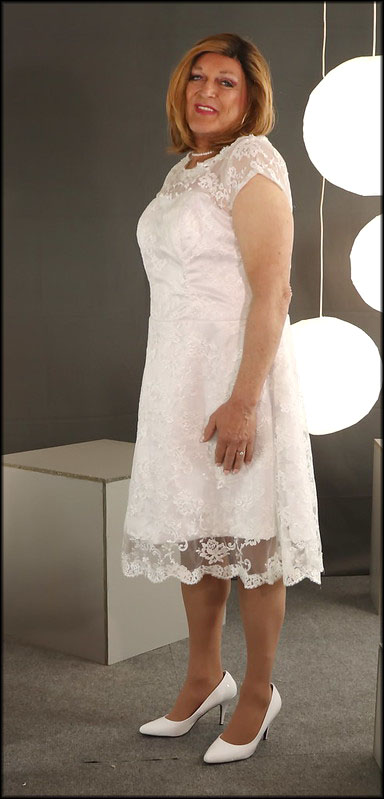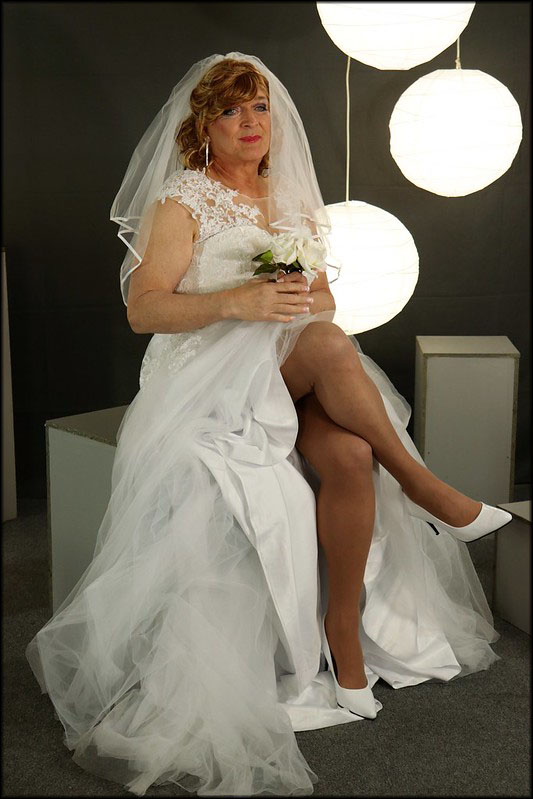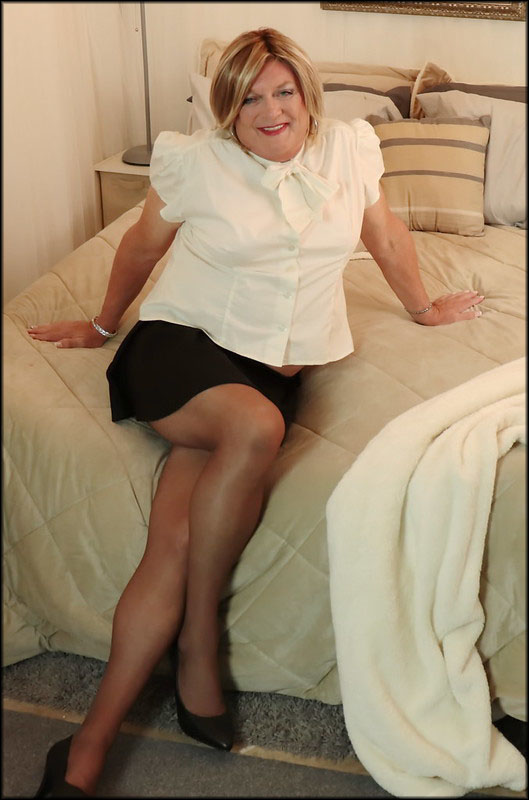 She embodies the complete example of womanhood. Naturally she's in the Rose Room and the Lucy Lingerie Room too.


---

Letter 10 - It started in my Aunty's closet

Dear Aunty Frocks

Thank you so much for including my pictures in the Rose Room.

I would like to share some of my story with you if you would indulge me.

I discovered the delicious feelings provided by all things feminine when I was about 12. I was playing a game of hide and seek at my aunty's house and literally hid in her closet. While I was inside there (don't know what prompted me to do so) I decided to try on a pair of her high heels. That is where it started and it never really went away. Over the years there were times where I forced myself to be all macho and manly, but it always felt like playing a big game of pretend. Embarrassed at what I liked, girly items were hard to come by. I remember stealing my first pair of panties from a shop. Not because I couldn't afford them, but mainly because I was too embarrassed to be seen purchasing something so cute and feminine.

I started dressing up whenever I was alone. I played around with makeup and nail polish. And when I didn't have any alone time I wore panties and stockings or pantyhose under my boy clothes. Many of my high school days were spent secretly wearing panties, pantyhose and painted toe nails.

My girl friends were always so amazed that I knew so much about makeup. And I bet I could walk better in heels than any of them. A fact that I was simultaneously proud and ashamed of. The sissy in me was proud, but the man in me was deeply ashamed.

I don't want to make this email too long, but if you want to hear more of my "miss" adventures I would gladly oblige.

Regards

Suzie


Suzie darling, You're welcome about joining the girls in the Rose Room. Don't you look lovely! I will be adding a couple more girls in a few days' time.

It was wonderful to read about you early experiences at your Aunty's house. Fancy hiding in her closet, though, sweetheart. That just might have marked you out as 'that kind of boy' who goes on to wear the closet's contents by choice. Yes, as Prim knows, haven't all girls, at some stage or other, stood in the line at check-out holding a nice pink nightdress in their hands. Not so many would have risked buying pretty pairs of PANTIES in public - that takes more sissy guts, I think. I know that naughty nephew of mine has bought frilled French knickers over the counter in a ladies lingerie store, the scamp. If I'd been the sales lady, I would have asked him straight if it was him that was going to wear them, then I would have called him a few choice sissy names to make him squirm.

I always like it when girls tell me about their early cross-dressing experiences, and which way their leanings took them. It looks like you went down the high heels and panties road. How sweet. If you want to tell me more, which I hope you do, you could tell me what you wear these days to bring yourself to your greatest pleasure. What would make you ejaculate, my dear? That's another topic I just love girls to tell me about.

Congratulations now that you are in the Rose Room. Feel proud of being so feminine, my pet.

All my love, Aunt Frocks xxx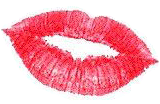 and here is Suzie in her Rose Room gallery. Isn't she a peach?



Suzie Jay in the Rose Room


This was Suzie's reply

Hi Aunty Frocks

Thank you so much for your reply.

Yes you are right, I definitely went down the path of panties and high heels. I love all aspects of dressing up, but I have a particular love for stockings, pantyhose and high heels. I am an absolute shoe queen. It helps that I have small delicate feet, I don't have a hard time finding my size. This makes a lot of my sissy friends super jealous and I have even been called a bitch on occasion.

Let's see... regarding your question about what I wear nowadays... I enjoy dressing up fully. The whole nine yards, including a pretty wig and some breast forms. I tuck my little dolly away. And my dresses or skirts (sometimes hotpants) tend to be on the very short side. It seems to help me when I dress a little slutty for going out. Men fall over themselves to help me. Whether it is opening doors for me, holding my hand while I struggle over cobbled paving in my heels, pulling out seats for me. It feels really nice.

Now regarding the ejaculation part... I am usually dressed in a teddy or a nighty. Something sheer and filmy. Garter belts and stockings are a must as well as high heels. Always high heels. I usually wear a butt plug, and a lot of the time I am sucking on a dildo while entertaining my little dolly. And I always make sure to lick up everything that dribbles out. Wow, this entire email makes me sound like a hussy. Oh well...

Hugs and kisses

Suzie


---
Are you keen to read a nice story, darling? What about the one I promised you from Jan Poppy, the Ladies' Guild? This is such a sweet story for sissy babies. Here's Part 1 from my last Newsletter, followed by Part 2.



1 - Meeting Auntie Suzanna




2 - Punishment and Errand


We must have a Prim story to accompany a Prissy pic. This is from Feminized In Frillies volume 5:



Priscilla Silkpanty: Born Into Girlyness


and to finish, the last chapter from The Stepford Sissies, which is in the Tiffany Room inside the Wendyhouse.



Chapter Twelve: My Sissy Life in Stepford


It's time to close my Newsletter, sweetheart. Just one more lovely photo, of another Stephanie, this time from Stateside Arkansas.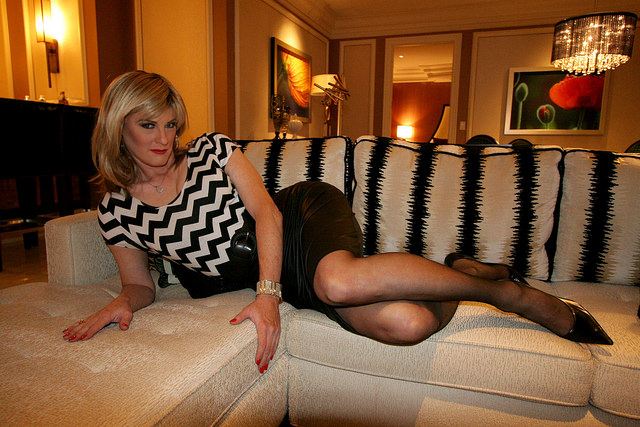 Hmm, isn't she curvy and hot? But like you, my darling, all girls are desirable in their own personal way. Let me hug you and give you another Auntie kiss, and thank you for reading my Newsletter with me. I've just got one last thing to say: WRITE TO ME, sweetheart.

Lots of love from Aunt Frocks xxx

BACK