1-The Reverend James Silklove Is Brought to Panty
When a sissified husband falls in love with the vicar, his wife and Mother-in-Law know what to do.

2-"Petticoat-Panty-Productions"
The Grandmas of Little Dixon Village Have a New Brand of Petticoat Punishment.

3-Husbands Need To Be In Ruffle Dresses
Husbands may resist their feminization training, until they realise how pretty their dresses are.

4-The Extreme Baby Training Course
Sybil Carter wants her pansy husband to be regressed to the very bottom of deep babyhood.

5-Their Weekly Appointment at the Pink-And-Frilly Girlification Clinic
Jonathan and Arnold are reminded how the women introduced them to dressing and petting.

6-CLICK-Modern Wet Nurses
The best preparation for sissified copulation is orgasmic tit-juicing over wet nurses.

7-The Sissy Husband Girlie Show
The women of Upper Prickton enjoy the monthly teasing of their town sissies.

8-Lady Strict Visits the Sissy Adoption Agency
The Agency nurses know how to make their sissies extra girly for Lady visitors.



* * *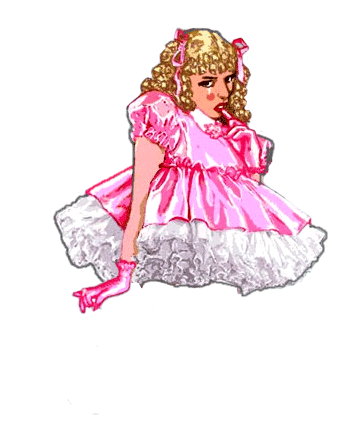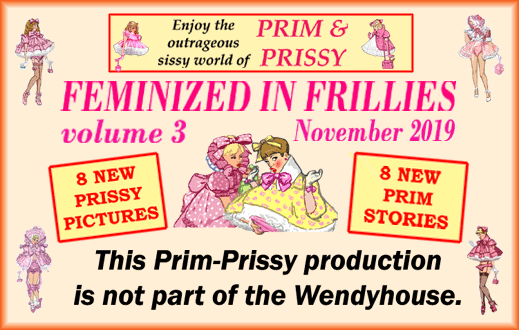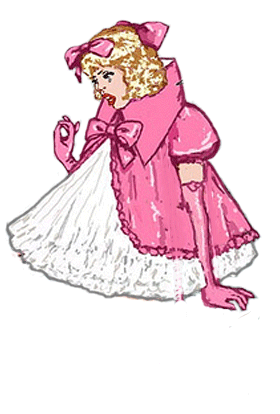 If you like to feel girly and helpless,
our stories of petticoating sweetness
are especially for you. Enjoy!
Back to the Home Page