1-Her Husband Is In Female Hands at the Women's Sissy Club
One woman after another will ensure Jonathan gets a range of sissification.

2-Sissy Clinic Nurses Have Their Home Sissies to Condition too.
When sissies get so much girly dressing, their nurses must give them regular hand-milking.

3-Sissying Lessons in an 'All-Female-Household'
Celia Jones is shameless in her methods for feminizing pathetic sons-in-law.

4-Sissy-Fuck Sweethearts
Some sissies turn out so girly they are ideal for pleasuring real men.

5-My Sissies Love to be Milked
When boys are kept in very sweet panties they can't wait for their femmy wanking.

6-I Learn What It's Like to Feel Pretty and Girly
When I'm invited to spend Saturday with Mrs Chambers and Johnny, my life becomes so feminine.

7-CLICK-Working the Sissies Up
Our sissies need intensive preparations when they will star in a TV perverts show.

8-New Girl at 69 Pansy Way
Even a most resistant male can be softened and turned into a delicate pansy in the hands of persuasive women.



* * *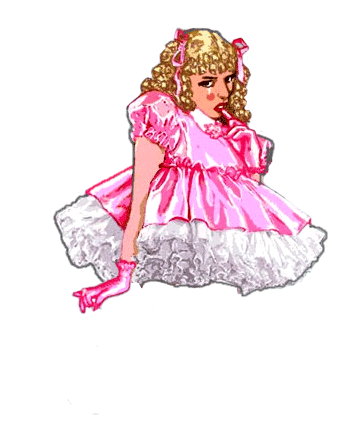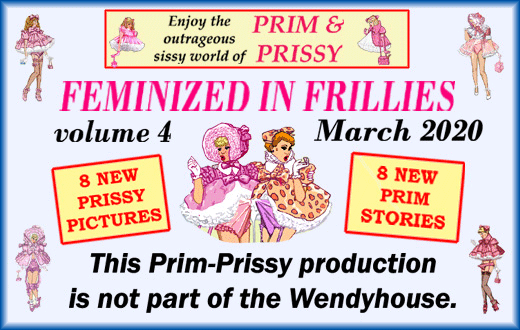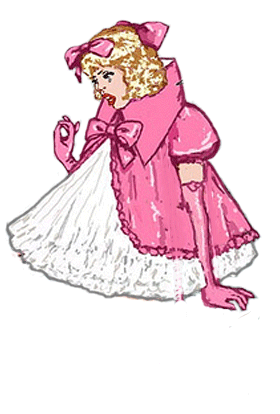 If you like to feel girly and helpless,
our stories of petticoating sweetness
are especially for you. Enjoy!
Back to the Home Page