1-Smothering the Newbie with Girly Passion
Sissies Walter and Marcian are being so girly for their nurses,
they are allowed to be very intimate with the new boy.

2-A Nice Cock-sliding Demonstration at Sissies'R'Us
Look up your nearest branch of SRU and enroll your males for sissifying thrills.

3-Please feminize me with your panties, Madame
Vera Gripp knows how easily a woman can dominate a sissy when she's got him in her panties.

4-CLICK-Two Cock-Sucking Sons-in-law
Sonja Shame will always find new ways to humiliate her sons-in-law

5-The Spiteful Feminization of Two Sexist Offenders
Nurse Slappe and Nurse Paine will degrade two sexist sissies to the very lowest level.

6-Passionate Love In Pretty Dresses
Brenda and Cruella seduce their sons-in-law into sissification.

7-The Brilliant New Cock-Sucker
Four sissies watch each other being wanked. They can't wait to become more girly.

8-How to Make Them Squirm
Miss Hateman uses the 'panty-smother' method to fill her sissies with shame.



* * *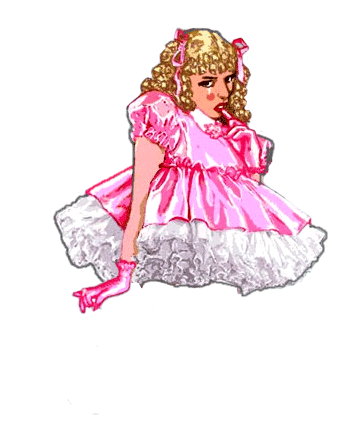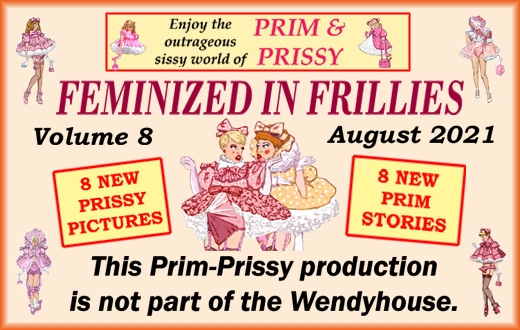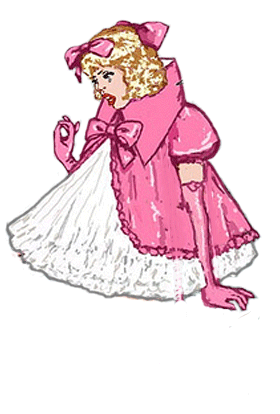 If you like to feel girly and helpless,
our stories of petticoating sweetness are especially for you. Enjoy!
Log Out
Back to the Home Page