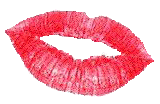 Prim's Petticoat Pansies #28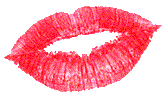 --- Special
'DOMINA'
issue! ---
in tribute to the Ladies
that sissies want to serve.

Prim's Story:
- The Lady Sweetness Academy - Prim's story in six parts.
Chapter 6: Sissies' Mothers Open Day and Assembly.

---
Prim Art:
1 - We're Shopping for his Monthly Mackintosh
2 - When you work for Louboutin
3 - Loving Miss Danvers' Pleated Skirts
4 - A Little Gel to Make Iddums Feel Girly
5 - Fenella Gets Her Son-In-Law Ready
6 - We Want More Devotion

---
Barbara Jean Art:
Dressing Master Tammy
---
Curtus Art:
NOW Do You Promise to Be a Good Little Girl?

---
Satyn Art:
Working for Doctor Chaste
---
Vancy art:
Walk! Down to the Basement!

---
Miss Blouse - Governess:
Sissy Jennifer submits to dress adoption and dress adoration
---
Sweetheart Styles
Sweet Sissy Costumes Designed by Ms Frocks, Drawn by Prim
Boysie Blouse and Bloomers
For when his Governess wants him subjected to ridicule
---
Aunt Frock's Baby Room
Prim Art and story:
Virginia Visits Baby Petunia

---
Tell Aunt Frocks:
Letters - photos - stories for Aunt Frocks to show you from:
Paula Satin - Dizzy Miss Sizzy - Wanda - and more
(to be updated)

---
My Pink Boudoir:
Aunt Frocks invites your respect at how Lady Dominas like to dress.
---
Now available only in ...
BACK
Full Index
Log Out