THE ADVANTAGES YOU WILL GET
- Enjoy living in the Wendyhouse, alongside many like-minded sissies and sweethearts. You can write to me, Aunt Frocks, if you like, and share your feminine desires, but not everyone wants to, so you can also choose to live a quiet feminine life.
- Once you are a member, there are no other steps to take except login and enjoy, 24/7/365. How easy is that !!!
- Each month I will add art and stories from my nephew Prim, including each new issue of Prim's Petticoat Pansies. You don't have to pay for these or anything else; they are included in your monthly membership. Simply enjoy everything around you.
***
YOUR MEMBERSHIP OF THE WENDYHOUSE
The Subscription Economy is taking over as a business pattern because customers are demanding a more flexible consumption model, and both producer and consumer are realizing this allows for a longer lasting, two-sided relationship.
Building relationships with our customers is at the core of our strategy. In other words, we will flexibly meet your wishes.
What this means for you as a member of Prim's Petticoat Wendyhouse is that you can see what you like or don't like in the Wendyhouse, and tell us (see the Contact Page ). Prim and I can always be emailed and will try to reply to all messages within 24 hours. You can influence what Prim puts into the Wendyhouse, so that it is even more exciting for you personally. This is a customer-centric relationship that should evolve over time.
Meanwhile you enjoy the total contents every day of the year and can relax, knowing exactly how much your sissy lifestyle will cost. Membership per month is 10.00 USD and will not change in the foreseeable future."
SECURITY AND ANONYMITY
- When you join the Wendyhouse, your name and payment details are in the safe hands of our e-commerce agency.
- The Prim's Petticoat Wendyhouse website is a direct continuation of Prim's Petticoat Pansies, which was previously hosted by PRISSY'S SISSIES by kind permission of Prissy. It continues under the secure protection of web hosts
Lunarpages
based in Los Angeles, Ca. and e-commerce agents
Verotel
based in Amsterdam, Holland, both of whom have hosted
Prissy's Sissies
since 1999 with complete personal security for all members.
- However, Prim's Petticoat Wendyhouse and its owners do not accept any responsibility for internet fraud or loss, and are exempt from all kinds of claims as a result of unwelcome internet crime or accident.
COMPLETE COPYRIGHT
ALL images and stories on this website are copyright to Prim's Petticoat Wendyhouse 2015 and must not be copied for reproduction or sale anywhere else except by permission.
By joining the Wendyhouse, you agree to this condition of membership.
This is a site for sharing, not stealing. In any case, there is no need to download, since everything is here to enjoy, at low cost, with all Prim's issues at the click of a mouse to login.
Having said that, I can understand my members wanting to 'borrow' the odd picture to send to a friend. This needs to be in moderation and very rare. In fact members are asked to think first: Do I need to send this pic to someone, or shall I give them the URL and suggest they join the Wendyhouse. The mind-set of members must be
to not download as the general rule.
ENDING YOUR MEMBERSHIP
Leaving the Wendyhouse membership is no problem. Follow the instructions on the email you received from Verotel following your initial payment, where it tells you how to stop payments. Or you can click the red JOIN button above and find FAQs for Verotel where it tells tou about unsubscribing. Your access to the Wendyhouse will stop on the day your last monthly payment expires. You can rejoin at any time in the usual way, with your access opening again when your payments restart. If you can't lay your hands on that email, you can mail Verotel direct at livesupport@verotel.com
***
---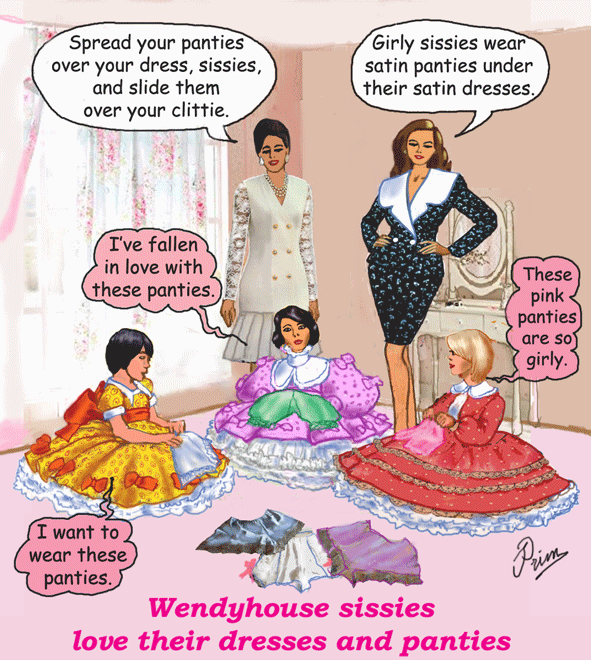 Home Page