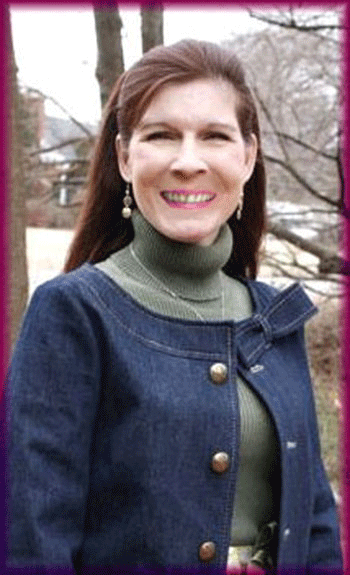 Hello darling. I'm thrilled that you are reading my fifth Newsletter, because I can tell you about the new developments in the Petticoat Wendyhouse and you can love meeting the wonderful sissy sisters who have sent me their photos for you to enjoy. I think you'll agree they're as gorgeous as ever. This month, I'm including letters and replies written to my nephew Prim too, so it's a sort of combined mixture.

Yes, the Wendyhouse is changing. The first change is a sad one. Each new issue of Prim's Petticoat Pansies will have to be shorter, simply because poor Primmy just couldn't keep up. I wasn't happy with this, but to be honest, I had to agree it just wasn't going to be possible. So as I said in my opening message in PPP#25 (now in the Molly Room), Prim will do only one story each time and I will drop two Prim pics: the classic Prim pic and one of the pics in my Baby Nursery. Then I will shorten my letters page a lot, so that it will become the forum for readers stories and photos. In this way my nephew will save a lot of time, and he will soon (fingers crossed) get ahead of himself instead of always chasing to catch himself up. I hope you agree, my dear.

Another exciting development is that I will soon have two new rooms inside the Wendyhouse: the Emma Room will contain all my Newsletters, so it will be a sort of archive room. Then the Rose Room will be very special: it will contain photos of any sissies who send me photos and tell me they want to be in there. Won't that be divine!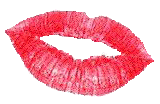 ---
First, a couple of techy letters for Prim, to help you use the Wendyhouse.
Letter 1 - Can't login on day of new issue
Hi, sorry to bother you but i can't see issue 24, and i tried logging out and back in and that didn't work, any suggestions?
There is sometimes a time lapse between message and upload. Always try refreshing the page that won't show, by clicking F5 key. That sometimes sorts it out.

If there are still problems, do get back in touch.

Enjoy.

Prim
Letter 2 - Updating payment details
Please tell me how I go about changing the credit card information on my account. I do not use the credit card that you have on file anymore.
Hello Anon. Firstly, can I thank you for being a member of the Wendyhouse. I hope you find lots to enjoy.

I see your payment occured yesterday. One thing you can do is cancel your membership and I will create a personal membership for you for the coming month. Then you re-join when it expires using the new card. I am not sure how you do this, but in the email you received from Verotel on first joining, it should say. Otherwise, get back to me and I will see to it through Verotel. Once you tell me that's what you want to do, I'll give you new access codes so you'll be in the Wendyhouse as before.

Any questions or problems, please get back to me.

Best wishes,

Prim
Prim: Your plan sounds like a winner. I will cancel the membership and then start it up with a new card in a month. Thanks for the advice. I love the site. Anon
---
Letter 3 - High Class Madame Suzanne

Take a look at these photos of a very classy new reader.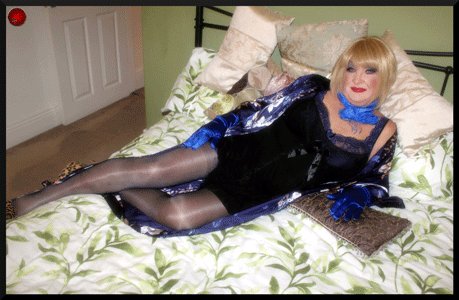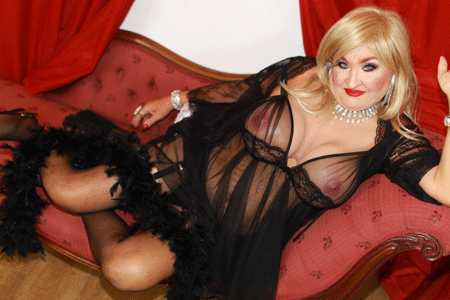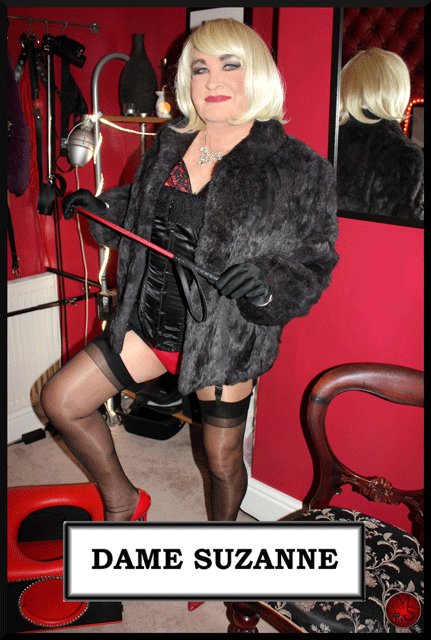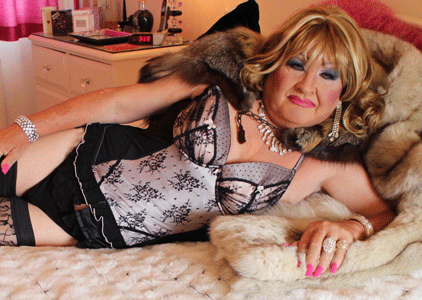 This is what Madame Suzanne had to say to me.
I love to see women dressed in formal clothes, suits and dresses of satin, silk and taffeta and above all furs.
My style is influenced very much by 50's and 60's fashion and I like some dramatic makeup especially eye makeup and stylish clothes Power dressing I am in charge...
I want to feel very dominant most of the time so I want to dress like that. I do not really do casual/slutty dress except of course in silky and lacey lingerie! I have fabulous lingerie items and feel wonderful wearing them when I can. I confess to my great love of wearing furs and satin/silk, with figure hugging corsets,stockings and cocktail/evening dresses and skirt suits. I love high heels and Fetish wear and love wearing leather. (leather ,PVC, frilly petticoats, etc.)
I am a High Class Lady of independent means who likes to be adored, waited on and pampered by loyal servants and maids. You may regard me as arrogant and very snobby ( probably true) but standards must be observed and servants must know their place and who is the boss. Those who serve me well get well rewarded.
I love the smart designer clothes of the 1950 and 60's when women knew how to dress to be seen and adored ( not that that does'nt happen now as well. I am an upper class lover of fashion especially furs, leather and smart suits. Hats and gloves are de rigeur, and I love silk and lace underwear and I love wedding gowns.
Pleasing comments from sissy maids and servants are welcome provided I am addressed as Madam or Ma'am. I am pampered by a beautiful sissy maid I always need for admirers and loyal and obedient servants ( uniform provided) who sometimes get rewarded for pleasing me and I am hard to please.
I stay at only the finest hotels and eat out at top class establishments. I travel by private jet where possible. I do not mind tasteful nudity, the female body is something to be worshipped and adored so I am often covered with expensive silk and lace lingerie. My mottos: "You can never be overdressed"! "Sable"is really the only fur to wear and "Only the best and most expensive is good enough for me"
I am only interested in rich admiring males who want to buy me clothes furs, jewels , cars and expensive holidays and probably really prefer the company of ladies of similar class.
thank you,
Madame Suzanne xx
Hello Madame Suzanne.

I think your Flickr message includes so much loveable information about yourself, I could draw my text article for your photos entirely from what you have just sent me. It focuses on fashions and what you like to wear, as well as showing your personal desire to be a superior woman, which I like. There's scope for less superior sissies, of whom there are many in the Wendyhouse!!! who would love to be your maid. I'll also mention that this comes from your Flickr account, which might incline some sissies to pay you a respectful visit.

Enjoy your browsing, darling, and especially enjoy your dressing.

Susan Frocks x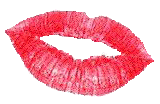 ---
I must allow Primmy to include a letter written to him here.

Letter 4 - An intriguing invitation
Dear Prim,
I enjoy reading another storyette every time I visit the Wendyhouse. I'm currently reading #PPP23 Sugar and Spice Clinic from the Molly room. The sissification humiliation stage is something that intrigues me, but only from a Mistress Mumsy Selina point of view. The images sure do capture the imagination for a Mistress like myself. I must applaud your artistry and story telling Prim. How long have you been writing stories like these? I can sort of see the evolution of your sophisticated taste in the sissy/mistress fashion you illustrate and your use of proper wordage in each storyette.
I hear from Aunt Frocks that you're interested in joining my school for suggestible sissies. I'd like to cordially invite you to my sissy manor for boys. Under my strict supervision you'll be allowed to engage in sissification to your hearts desire. And do feel free to illustrate what you want in your storyettes.
warm regards xxx,
MS
Here is Mistress Selina, showing her admirable superiority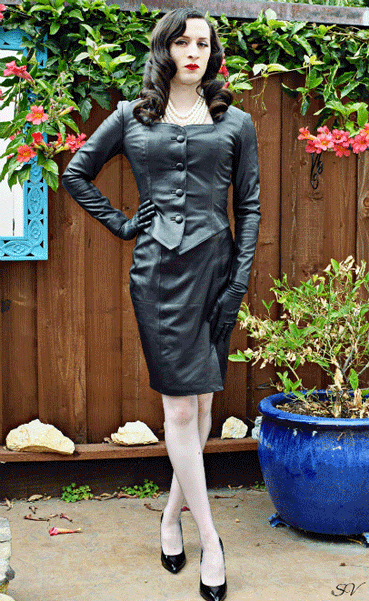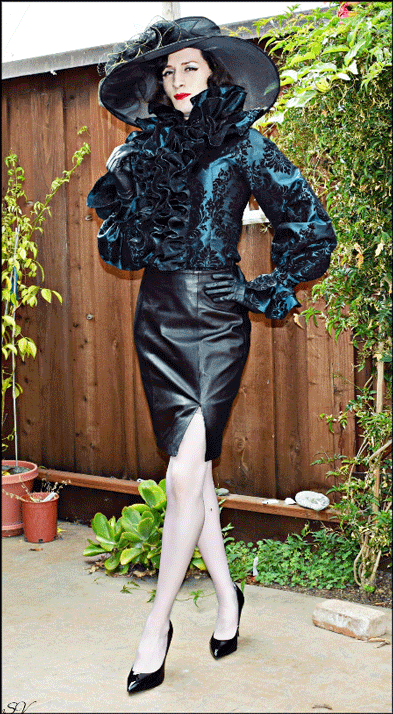 Hello Selina - or should I address you as Mistress Selina?

I am proud to receive your words of praise about my pictures and stories. They are both getting better, I think, the more I do them, which is bound to happen. I'm not surprised that a fashion connoisseur like yourself, ma'am, appreciates how I am taking more care with the style and detail of the clothing in the pictures, especially for the ladies. The more forbidding their costumes the better, as far as I'm concerned, but some readers, I suspect, like to see sissies under the control of young bimbos with plenty of curves. And if that's what they want, that is what they will get.

It would be a privilege to feature Mistress Mumsy Selina in a forthcoming story, probably late October. Would you like to be specific on what her characteristics might be, and her taste in fashion - or would you like to leave that up to the artist? Funny people, artists - they can be commissioned and do a good job of meeting their brief, or they can let their vision fly. It's your call, Mistress.

My my, I didn't know you had a sissy school. A sissy manor for boys. That sounds very delicious. (Sissy artist's head and heart get themselves round the possibilities!!!) That sounds like it could feature in the Wendyhouse. Would you be interested, ma'am?

Must leave you to browse the Molly Room. It's been nice chatting.

Hugs from Prim x

Mistress Selina sent me some photos of classic styles she likes, since they suggest dominance as well as beauty.


---
Letter 5 - Transvestite magazines
Dear Aunt Frocks,
Regarding your nephew, please don't be too hard on him, I'm sure he's doing his best even though he spends most of his time day dreaming about all the terribly embarrassing situations sissies and pansies can end up in. I met a lovely friend last year who has become a fan of Prim and his work. (S)he has a huge collection of classic sissy literature, and we were delighted to find out that we both had read the works of Nan Gilbert about the unfortunate (?) Leslie. So I expect you can imagine that some of the time I had free before is now taken up with days out, visits and short breaks with my lovely new sissy friend. But if you need some help with a firm hand to smarten up your nephew's ideas, I'm sure my friend would be very happy to oblige!
In those days before the internet, the excitement of buying a "naughty" magazine from the top shelf, or from a "specialist" book seller was all part of the fun. I think the first time that you realise that you are not alone, or unique, in your desire to dress in pretty lingerie is almost as powerful a jolt to your system as the first time you slip into a pair of panties, or slide on a pair of delicate nylon stockings. From there, the rest (as they say) is history. And long may we enjoy our little diversions. Tell Prim that the thrill is still there, but we have to search a little harder, and age is only a number if we are still young in our hearts.
Please give him a hug and a kiss from me, and of course some sweet hugs for yourself, too.
Priscilla. xx
Hello Priscilla. My Aunt passed me your email about transvestite mags from the good old days, the magazines which gave birth to Prim and indirectly Prissy too.
Yes I remember World of Transvestism - loved it and bought every issue over the space of a few years. Other favourites were Madame, remember that sister mag? then there were two or three from another stable: Accord, Relate and Search. The annoying thing about them was that they were not entirely on topic for submissive sissies, and even the word 'sissies' wasn't in current usage, it was transvestites, tvs, or plain 'pouffes', which I like. Those mags contained the odd illustrated stories which fed and shaped my appetite for drawing and story telling. So we owe them a debt of gratitude.
Let's raise our glasses to Swish Publications and whoever did the Search set.
I haven't had the chance yet to read your new story - last episode of Kevin and Peter - because I've got a lot to do. I'll read it at the point of editing and uploading. But I know it will be great. Many thanks, my friend.
Big hugs,
Prim
And here is Priscilla's story about the adventures of Kevin and Peter, as exciting as ever.
Kevin and Peter
---
Darling, you've got to see these new pictures of Carol. She can be all kinds of a girl!
Thank you, Carol, for sending me your photos. Now a letter from Samantha:
Letter 6 - Being a little girl means so much to me
Dearest Aunty Frocks,
I do hope you are keeping well.
I had the delight of corresponding with you a while back and you gave me some very treasured advice regarding my very strong desire to live full time as a little girl, my acceptance of being a sissy pansy and also my increasing chronic masturbation. Your advice, consideration and genuine willingness to help meant the world to me. I have now taken more steps towards my dream, I am working on being able to spend as much time as I can as my little girl self as that is who I am and how I need to be. I am trying to create a lifestyle where I am free to dress as a little girl, I think it is important for sissies to be able to express their true nature as often as possible, although I understand for many it is not possible and that makes me sad as I wish all sissies could be themselves. I want to strive to be the best sissy I can be, create a world where I can slip effortlessly into little girlhood, yet ensure I don't distance myself from family and friends.
Being a little girl means the world to me Aunty, I only feel comfortable in little girl clothes, they just feel so natural to wear. I know I am a fairy, a pansy, a girly boy sissy and I know that someone like me is destined to be in pretty frocks, it's how nature made me. It is that acceptance that fuels my desire to be a little girl. I'm not open about being a Nancy boy, but I am happy and proud to be a fairy and let's just say my wrist does have a habit of adopting a more comfortable pose every now and then lol. But my true happiness is playing with dollies, skipping around, being silly and just being me.
I hope to meet more sissies to share my joys with, to help and be helped, to love and be loved. To dress and undress, to play dollies with, to skip hand in hand, share stories, braid hair and be free of masculine restraints. I am also content to be a chronic masturbator, that is what I am and I no longer feel shame. Like a lot of sissies, I guess, I have a little willy and I am so very happy with that. The more I masturbate, the more intently girly I feel, the more girly I feel, the more I masturbate - it's a delicious circle.
I have included a story I have written (you very kindly printed one of my previous ones - Braids), I hope you like it.
Take care and thank you as always for all you and Prim do in enriching our sissy lives and making the world a brighter place.
Love
Samantha
x x x
Dear Little Samantha,

It's so nice to write to a sissy little girl, and as I write, I picture you in your little blue gingham dress and white blouse, with darling panties and petticoat frills showing all round, as you read my reply to your lovely letter.

You are so kind to wish that all sissies like yourself could dress up as often as possible and BE the little girl they feel they are in their hearts. Then, as you say, they could play together, dress and dance and feel so feminine together. I can assure you, darling, you are not the only sissy reader who tells me how important it is for you to BE A LITTLE GIRL. So thank you for sending me your letter, and reminding me to wish full-time girliness on all our readers.

And thank you too for this lovely new story you have sent for them to read.

Love and hugs, petal,

Aunt Frocks x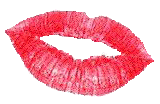 Here is Samantha's lovely story
The Procedure
---
It's nearly the end of my Newsletter, darling, so that means I can treat you to one or two little peaks into what lies ahead in the Petticoat Wendyhouse. To start with, of course, the second half of Prim's Petticoat Wendyhouse #25 will appear on or around September 20. Then at the end of the month, the deliciously arousing ending to The Stepford Sissies.

That means October will contain my next Newsletter, of course, but since PPP#25 should have appeared in September according to the Updates panel on our Home Page, PPP#26 will appear before the end of October.

And coming shortly, a new and very popular Prim story from the past: Walt Wisconsin, the original Prim version, vamped and extended. It will probably be in six parts, but Prim hasn't decided yet. I think his story will make you feel VERY nice, sweetheart.

And yes, honey, as always, you get all these things for the simple monthly payment of 8 US dollars. Let me give you a hug, and then we'll look at one or two Prim pics and stories together.
---
Letter 7 - I liked the Silky Nursery Center
Dear Aunt Frocks,
I've just read Chapters 5-6 of The Silky Nursery Center in PPP#20. OMG it's like opening up a whole new department in the dress salon and falling in love with everything inside. I'm not really an adult baby fan, but now I see what it's all about and I'm feeling so good. This story is like mixing AB with everyday crossdressing in corsets and hose. Can you write another story like this one, and make it just as long?
Loving every minute in the Wendyhouse website.
Jemima x
How nice of you to write and tell me how you loved the Silky Nursery Center, Jemima. But I don't think I can tell my readers what you wrote without letting them read the chapters too, do you? So here they are.
The Silky Nursery Center - Chapters 5 and 6
---
Finally here is another of Prim's pictures with its storyette, called:
Invited for a blousey weekend at his Mother-In-Law's
---
Before leaving, sweetheart, I can't wait to show you another breath-taking photo of Sarah.
She is one sweet young girl?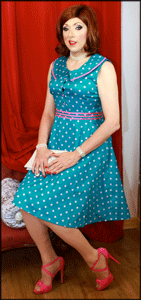 ---
Feel sweet my darling, and enjoy the Wendyhouse,

With hugs from Aunt Frocks xxx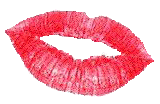 BACK